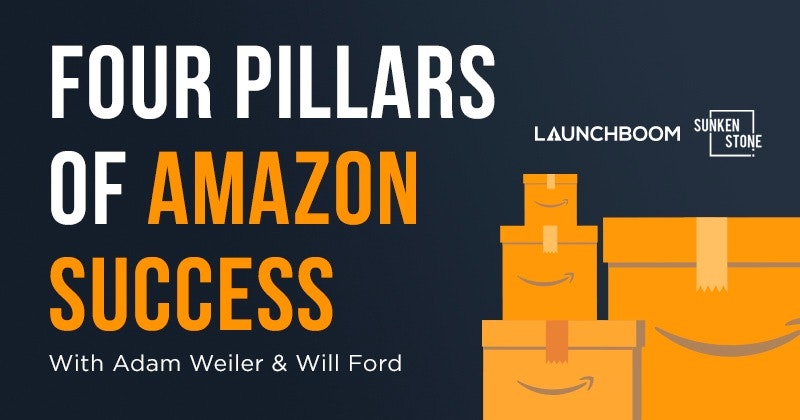 Ever thought about launching a product on Amazon?
Want to learn more about what it takes to have a successful Amazon product?
Want to learn what it takes to make an Amazon page that converts?
Amazon is an incredible platform with over 112,000,000 users just in the United States. Once you've had a successful crowdfunding campaign its a great way to grow your business and drive more customers.
Register for this live webinar with Amazon expert Adam Weiler, Founder of Sunken Stone, and Will Ford, President of LaunchBoom to discover the four pillars of Amazon Success.
Expect to learn
How to build amazing Amazon product pages that convert
Inventory management tips to keep you in stock and selling
Secret review hacks that 7 and 8 figure brands are using
PPC nuggets that will show you where to concentrate your ad spend and where to ignore
How COVID-19 is impacting Amazon sales