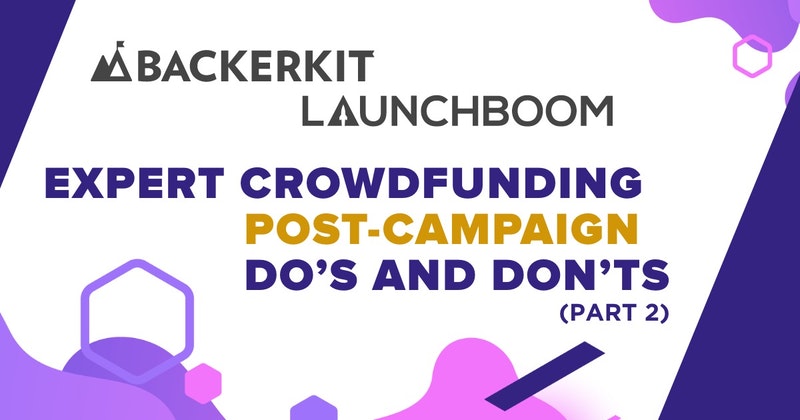 You're funded! Yay! But now you need to deliver your product and create a great customer experience. It's easy for product creators to feel lost after completing their first crowdfunding campaign. Join crowdfunding experts from Backerkit and LaunchBoom for an in-depth look at what to do after your crowdfunding campaign ends. We'll show you how to maximize your average order value, deliver your product on time, and how to continue pre-selling your product while you deliver your first batch.
Expect to learn:
What most successful crowdfunding experts do once their campaign ends

Some common posts-campaign mistakes to avoid at all costs

Specific strategies used from successful crowdfunding creators

How BackerKit pledge manager can help keep you and your backers happy

How to "keep the lights on" and continue driving sales immediately after your campaign closes

The value of a backer survey, Indiegogo InDemand, and other pre-order stores
PART 1 (Pre-Launch Do's and Don'ts) – Tuesday, March 24th at 10am PST
PART 2 (Post-Campaign Do's and Don'ts) – Tuesday, March 31st at 10 am PST
Don't forget to register for both!