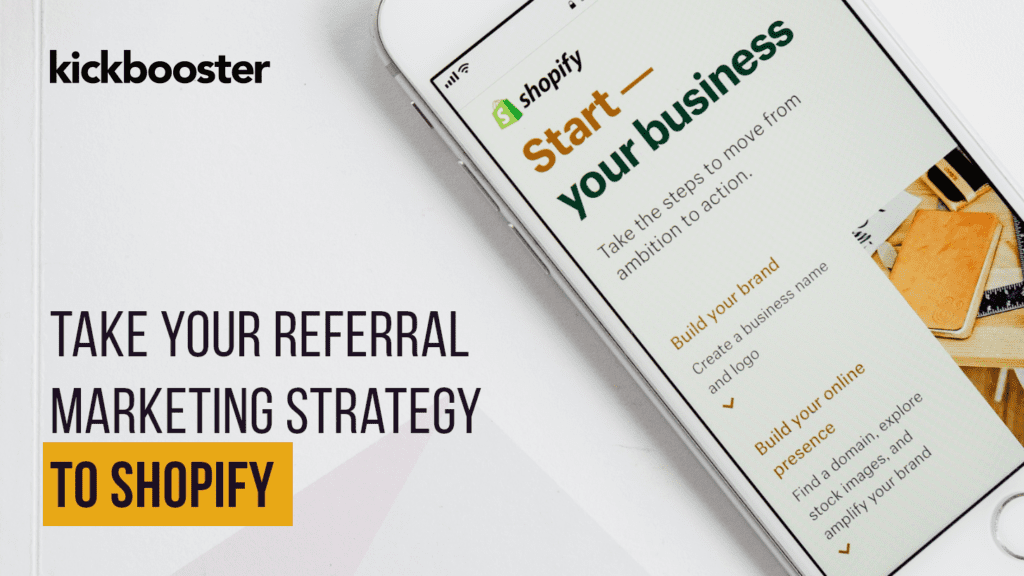 Your crowdfunding campaign is over and you're ready to move into ecommerce by launching a Shopify store. Did you know that you can leverage the momentum from your campaign to increase the awareness about your store before it even launches?
Here's how you can implement your referral marketing strategy from your crowdfunding campaign to Shopify and drive ecommerce success.
Your backers are brand advocates
Your backers have been there from the very beginning, they believed in your vision and backed your product in its early stages. Unlike many ecommerce stores who are starting from scratch, you already have a group of people who are familiar with what you have to offer, so why not take advantage of it?
Think of your backers as brand advocates, invite them to be promoters through your referral program. Ask them to share your ecommerce store with their friends, family, and followers in exchange for cash back or store credit (more to come on that later) earned on successful referrals.
Invite your crowdfunding affiliates to keep earning
Speaking of affiliates, you likely had a number of them promoting your crowdfunding campaign. Just because your campaign is over, doesn't mean your working relationship with your advocates is also done. Invite your crowdfunding affiliates to keep earning commissions by shifting their promotional efforts to your ecommerce store. It's super easy to do this through Kickbooster, simply click the 'invite past boosters' button in your referral program share settings and, voila! Your campaign boosters will be notified about your ecommerce store and continue sharing and earning through there.
Offer store credit
Encourage and motivate your customers to spread the word about your ecommerce store by rewarding them with store credit. This is a great incentive to get your customers to spread the word and if they already love your product, it's a no-brainer.
*Kickbooster's ecommerce app allows you to offer customers store credit instead of cash commission.
Use coupon codes
Spread the word about your ecommerce store by providing your affiliates with custom coupon codes for them to share with their followers. Affiliates can offer their network a discount while still collecting commissions on sales. You can customize your coupon code prefix to something specific like the name of your store or the promotion name (i.e. "SPRINGBREAK") and your affiliates can customize the second half (i.e. "Jon10"). Affiliates can offer a percentage or fixed amount off or free shipping and collect commissions on all referred sales.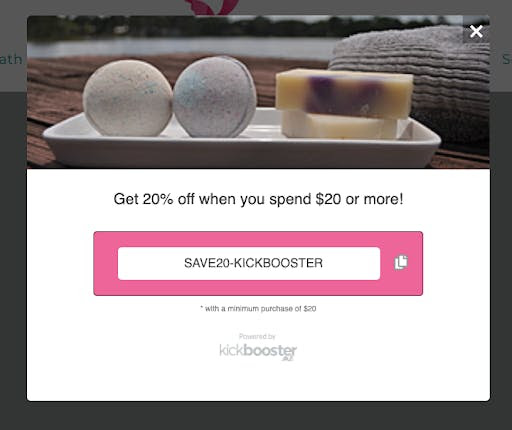 Include thank you card with info about referral program
Thank your backers for supporting you and purchasing from your store by including a thank you card with their order. Create a custom card with your branding, a genuine message, information about your referral program, and how they can get involved.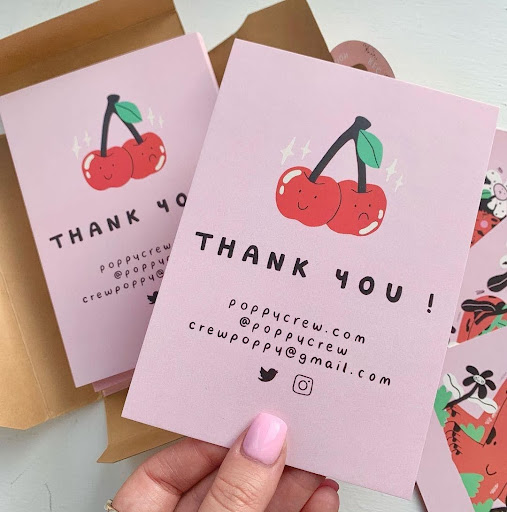 According to Neilsen.com, "customers are 77 percent more likely to buy a new product when learning about it from family and friends." With those kinds of numbers, sharing your referral program with your customers just makes sense.
A happy customer is more likely to return to your store and refer their friends and family.
Post-purchase pop-ups
One of the features unique to Kickbooster's ecommerce tool is the post-purchase pop-up that invites customers to join your referral program after making a purchase. Informing your customers of your referral program while they are excited about their purchase and still on your website is more effective than waiting to send an email once they've likely moved their attention to something else.
Transitioning from crowdfunding to ecommerce doesn't have to be complicated with the right tools and strategies in place. Learn more about Kickbooster's ecommerce tool here.