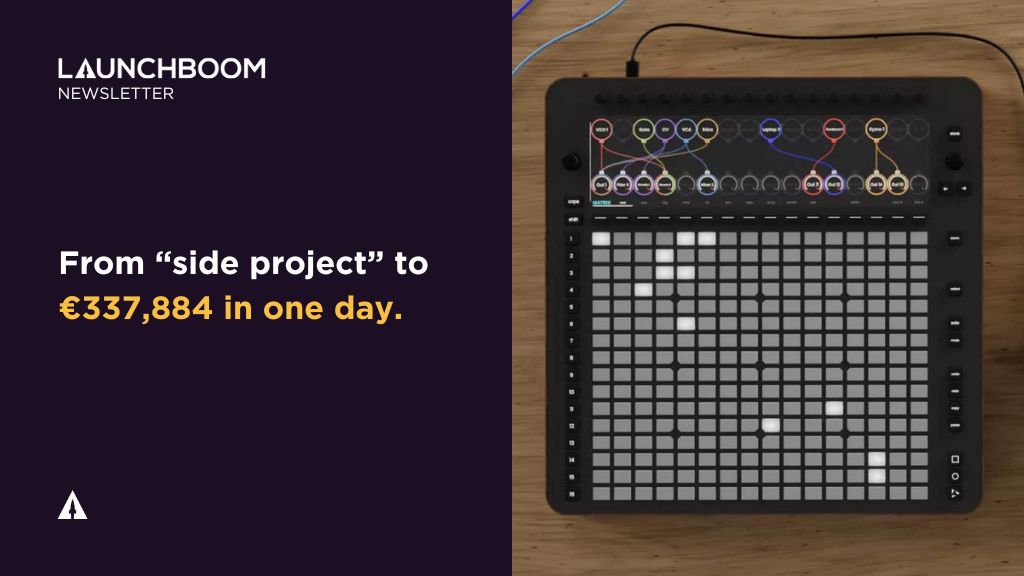 You're reading edition #28 of the LaunchBoom Newsletter, which is sent every other Tuesday to thousands of product creators.
I bet that most readers don't know this…
Before LaunchBoom, I had always thought I'd be working in the music industry. The guitar was my first love, but when I was seventeen I got entranced by the hypnotic beats of electronic music. I started making my own, and soon after I began DJing and promoting events.
Why I stepped away from the music scene is a story for another day (feel free to email me about it), but more importantly, you're probably wondering why I'm telling you this.
Well, the creator story I share with you today is about four musicians who channeled their love for music into an amazing consumer product. I loved writing it. Their story brought up feelings of nostalgia and inspiration for me. I hope you enjoy it!
Here's the menu today:
From "just a side project" to raising €510,754.
The TikTok strategy for people that hate TikTok.
Get the LaunchBoom Ad Vault for free.
Enjoy.
1. Short Story
Back in 2020, four friends started working on a "side project."
Flash forward three years and €510,754 in pre-sales…
They no longer call it a side project.
Here's their story.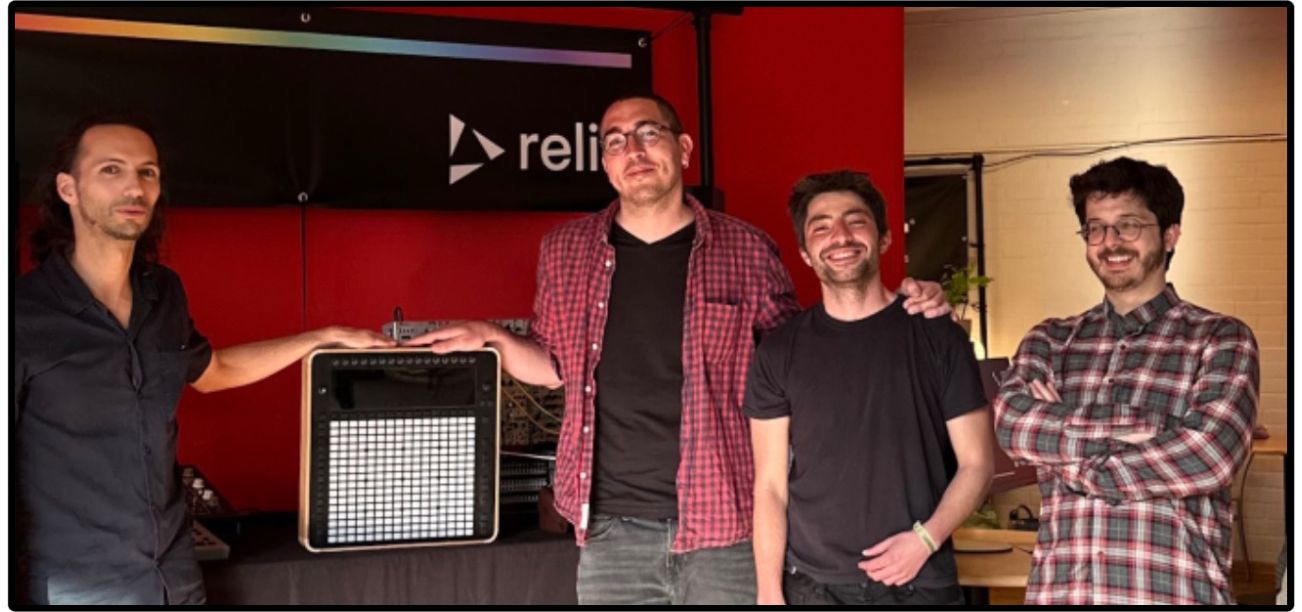 Meet Michele, Zois, Kyriakos, and Giulano, the creators of Reliq.
Their story starts in 2020.
All were musicians. All worked in the music industry. All shared the same pain.
They spent more time setting up their equipment than they spent making music.
So, they did something about it.
They built the Reliq prototype with no plans to sell it. They just wanted to fix their own problem.
Well, it didn't take long for other friends and colleagues to take interest. They not only wanted a Reliq of their own, but they encouraged the four friends to keep going.
It didn't take long for their side project to become the main project.
In 2021, they entered into a feasibility and validation study partnering with Yes!Delft, the leading tech incubator in Europe.
In 2022 they had completed several prototypes and user tests, finalizing the feasibility study for Reliq.
In 2023, they joined LaunchBoom.
They got to work on their pre-launch with my team's help and before they knew it… it was launch day.
It was the morning of September 26th. After three years of work, it was time to finally press the launch button on Indiegogo. Within seconds after launching, sales started coming in.
By the end of the day, they couldn't quite believe what they saw.
€337,884 raised.
That number only continued to increase as the days went on and by the end of the campaign, the total funds raised ballooned to €510,754.
Here's how they did it.
---
1. Built a LaunchBoom Reservation Funnel.
The first step in every successful launch is to build a LaunchBoom Reservation Funnel. From a high level, it looks like this:


The Reservation Funnel collected leads and more importantly, $1 reservations (and even $50 reservations) during their pre-launch.
Those that put down a reservation of even $1 are 30 times more likely to buy on average than someone that only gives their email address.
Here was their landing page: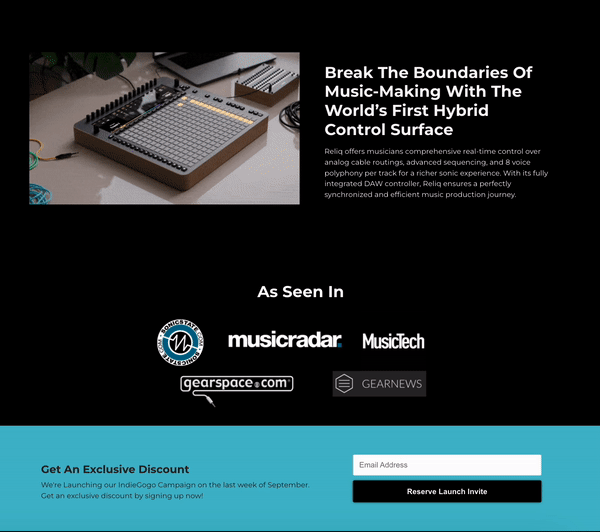 After they collected an email address on their landing page, they presented a "VIP Offer" in exchange for a reservation deposit. At the beginning of the pre-launch, they offered their VIP Offer for $1, but they eventually increased it to $50.
Here's what the reservation bridge page looked like with a $50 reservation:

By putting down a $50 deposit, someone would reserve an exclusive 30% VIP discount on launch. This VIP Offer performed extremely well… but more on that later.
---
2. Drove traffic with Meta ads.
The Reservation Funnel is useless without traffic and Meta ads are the best source of high-quality and scalable traffic. So they set up their ads following LaunchBoom's system.
Here were their top two best performing ads: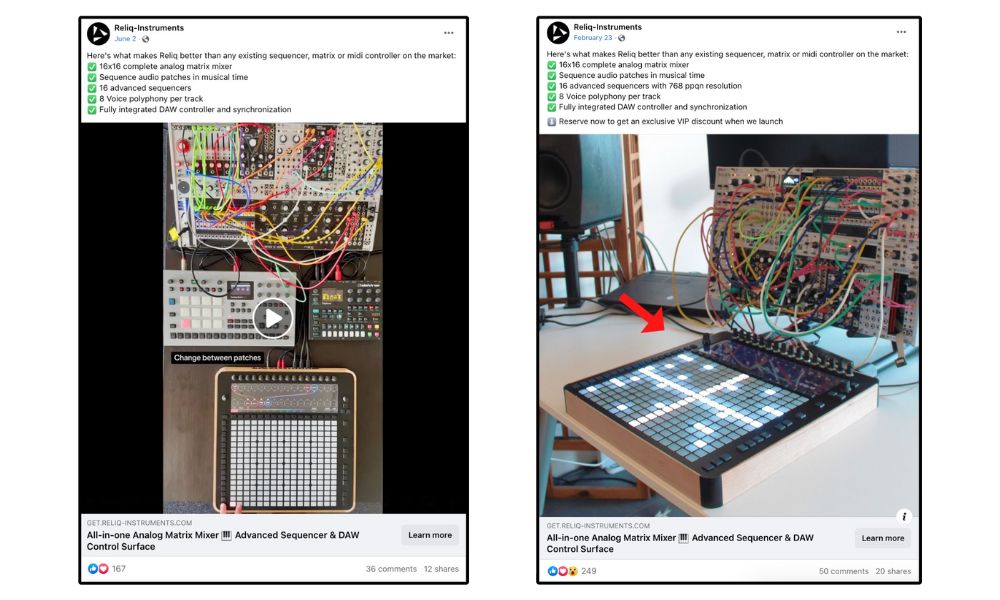 ---
3. Got funded on day one.
With the Reservation Funnel built and traffic being sent from Meta ads, they ramped up ad spend during the pre-launch. Here were their pre-launch ad metrics:
Ad spend: €20,149.83
Total leads: 6,216
Total reservations: 513
Cost per lead (CPL): €2.40
Cost per reservation (CPR): €39.28
With these pre-launch metrics, it was clear to us that Reliq's campaign was going to have a big first day… and that's exactly what happened.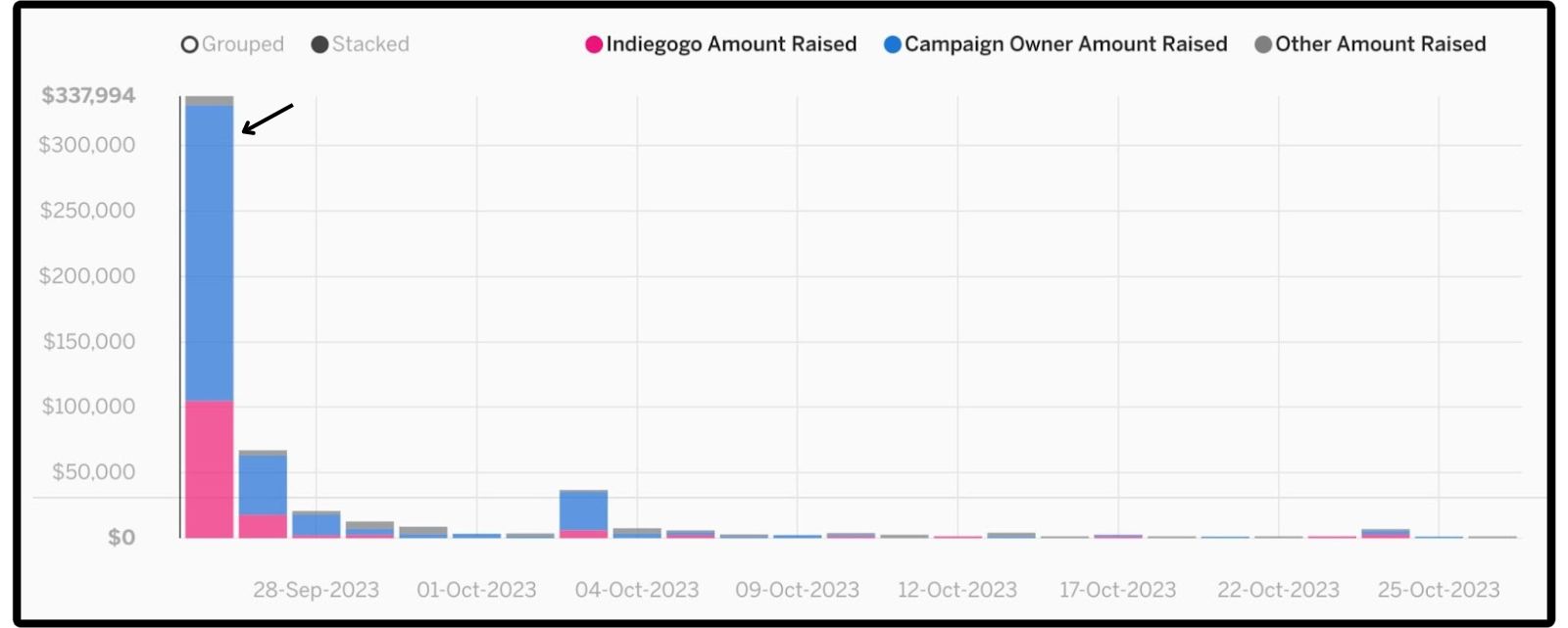 On the first day, Reliq raised €337,884.
That's a 16.8x ROI on the pre-launch ad spend in just the first day.
With the success of the first day, they were able to continue the momentum and ended the campaign at €510,754.
---
Do you have a "side project" like Reliq?
We can help you turn it into a full-time business.
We've worked with over a thousand creators to bring their product ideas to life. If you want to be the next one…
Click here to talk with a LaunchBoom expert.
2. Marketing Tip
The TikTok strategy for people that hate TikTok.
One of recent launches was Bear Mountain Camping Adventure. It was created by the husband and wife duo, Casey and Zoey Mattes, and raised $781,450.
Casey had a bit of an aversion to TikTok, so Zoey decided to take it into her own hands.
She created a TikTok account and said "I created this account to hopefully get some traction going for my husband's board game. He's been working really hard over the past two years. It's called Bear Mountain Camping Adventure."
Now, the marketing tip isn't really to ask your partner to make TikToks for you, the real marketing tip is this:
Storytelling content that is supportive of a loved one can perform very well.
After getting 231,000 views, 23,000 likes, and 497 comments, I'd say she got some traction going.
You can check out the full video here: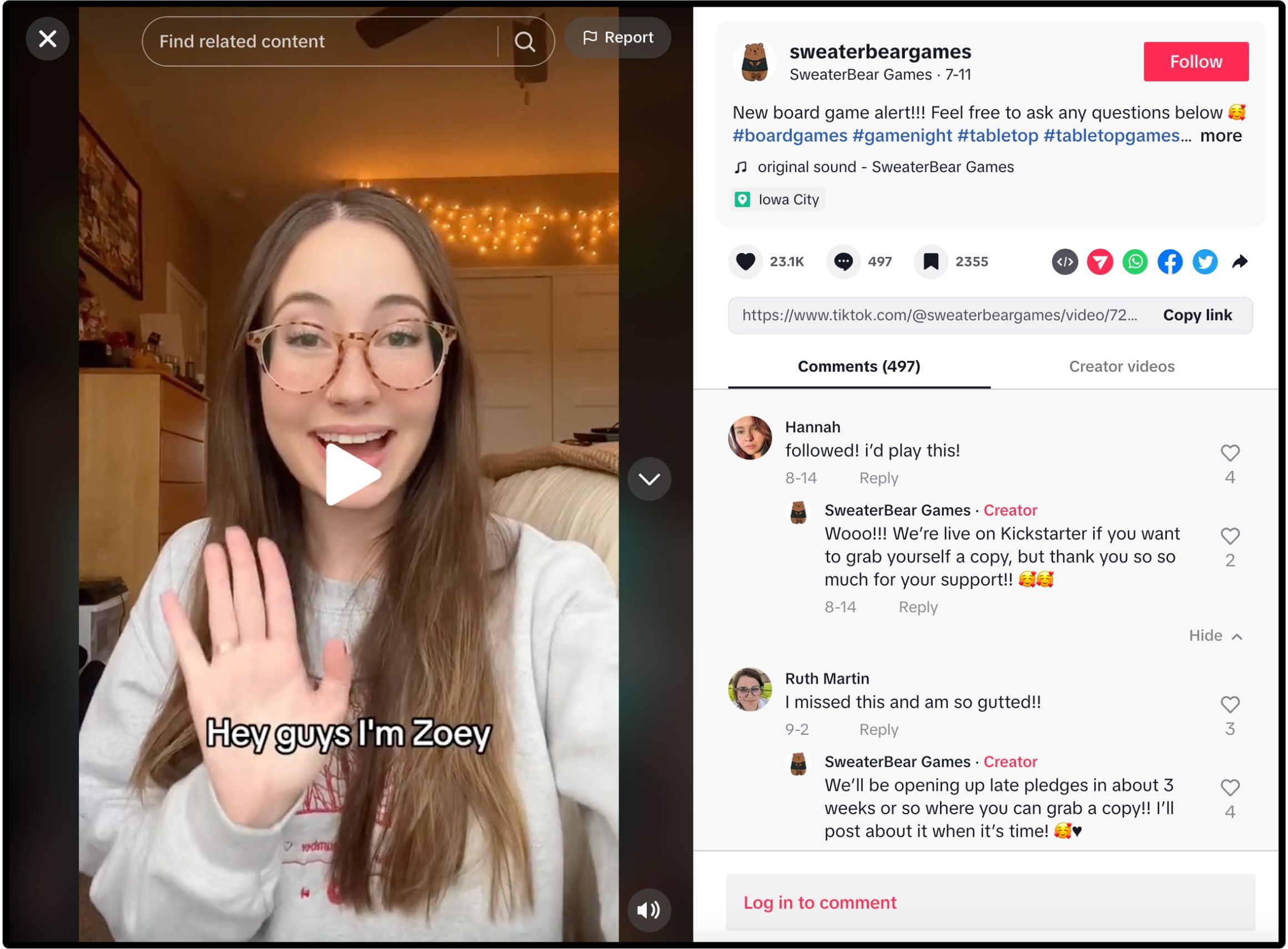 3. Favorite Content
I forgot to send this to you.
I made a new free resource a few months ago for the Crowdfunded Summit and realized I never shared it with the newsletter. It's called the LaunchBoom Ad Vault and it's a collection of top performing ads from recent successful launches.
It includes metrics like click-through-rate, cost per lead, and cost per reservation. Plus, there's links to the ad creative! Download it for free and let me know what you think.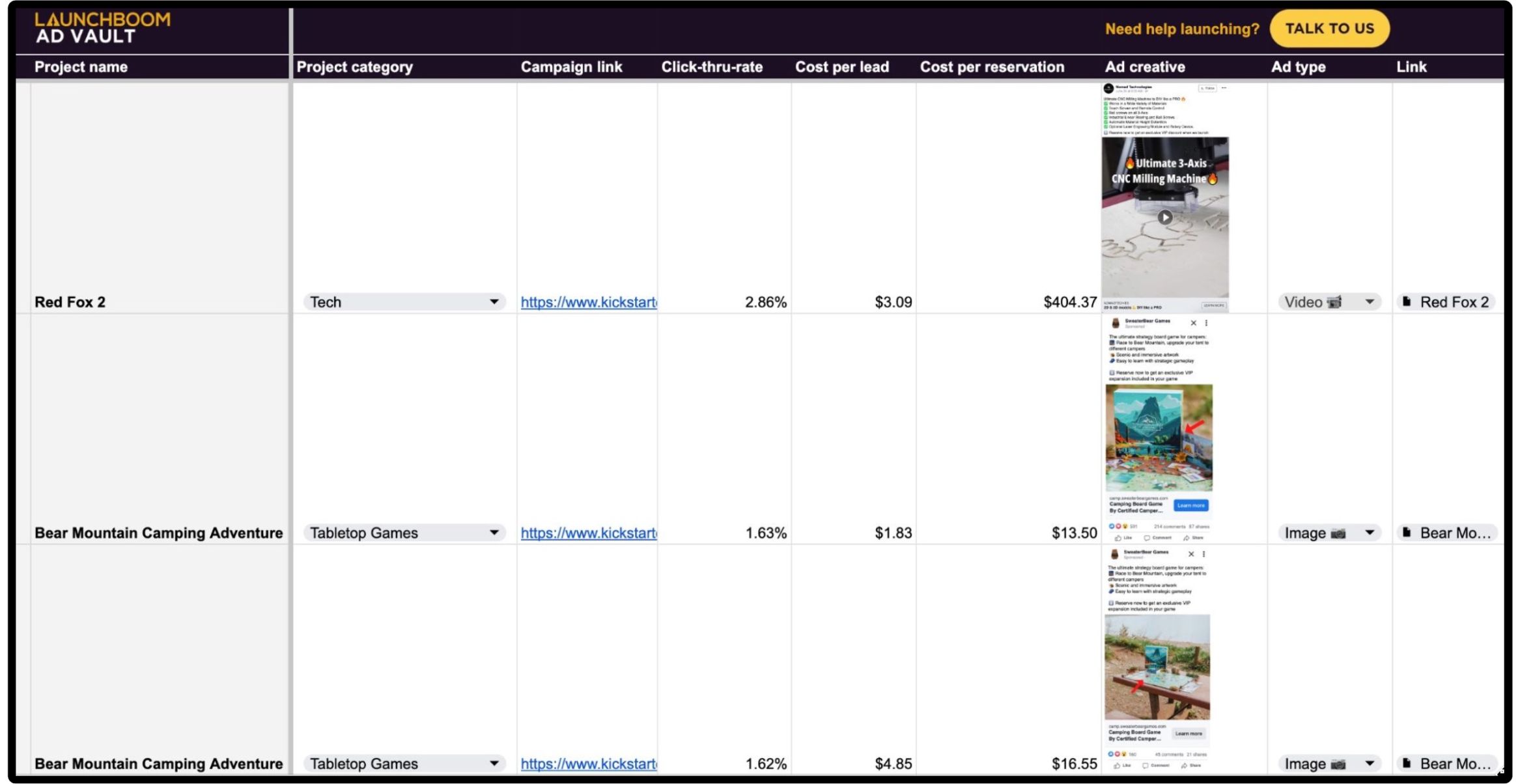 Want this sent to your inbox every other week?
Every other Tuesday, I send a newsletter just like this one! You can expect to read about my biggest lessons and most-effective strategies to launch a successful crowdfunding campaign. Sign up using the form below 👇