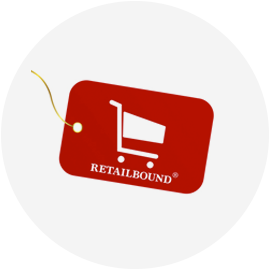 Retailbound
A global retail consulting agency that provides retail readiness & channel management services for up and coming manufacturers.
About
Every product startup needs a tailored retail strategy, not the "cookie cutter type" approach of most retail consultants.
Unlike many agencies, Retailbound has been on both sides of the retail buyer's desk and has helped thousands of product entrepreneurs be successful in retail.
Retailbound provides 1-on-1 retail coaching, retail consulting, and channel sales management services for new and innovative start-ups who are looking to transition from a crowdfunded product to a retail ready product.
Yohan is a rare find. I was initially very nervous signing up to work with him because I've been screwed in the past by so many others who have overpromised and underdelivered. Yohan is a man of his word and truly goes above and beyond! He has exceeded all of my expectations. I hired him to help me get the Neck Hammock into retail, but he has done so much more than that. He helped me create a top notch sell sheet, retail box design, and pitch presentation to present to buyers. He has also helped me get my MAP pricing under control and pointed out important details in contracts I would have easily overlooked. Not too mention, he has been in the game for over 20 years now and his rolodex of retail buyers and sales reps are incredible. Anyone can find a buyer, but its all about finding the "right" buyer. I really can't say enough. If you are interested in getting your brand into retail, working with Yohan is AN ABSOLUTE MUST.
LAUNCHBOOM CROWDFUNDING COLLABORATIONS
Create Exponential Results with an Integrated Crowdfunding Team