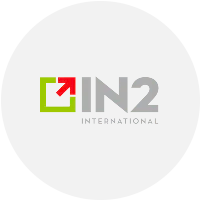 IN2 International
IN2 International has successfully brought a wide variety of products to market ranging from soft goods, housewares, and consumer products to complex electrical assemblies.
About
At IN2 International, we follow a systematic approach toward achieving your product design and manufacturing goals. Our cross-functional teams work together to construct working prototypes to advance product design initiatives. Our global resources perform on-site in factories throughout the tooling, testing and fabrication stages to ensure quality production efforts. We optimize the production plan to ensure that new products are properly manufactured, packaged, and shipped for introduction to the marketplace.
Working With IN2 International Will Enable You To:
• Find new and innovative ways to reach your product targets and manufacturing goals
• Achieve economies of scale which a client on a standalone basis may not be able to leverage
• Utilize a local supply chain manager to keep your requirements in the forefront of the supplier's mind throughout the supply contract.
LAUNCHBOOM CROWDFUNDING COLLABORATIONS
Create Exponential Results with an Integrated Crowdfunding Team
Contact IN2 International