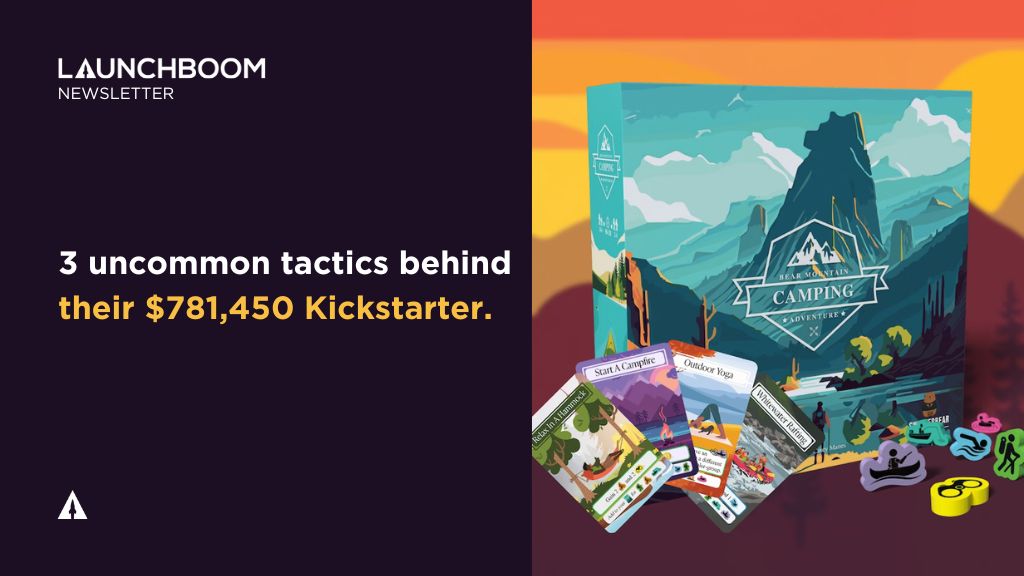 You're reading edition #25 of the LaunchBoom Newsletter, which is sent every Tuesday to thousands of product creators.
Hello hello everyone!
Before we dive in today, I have a pretty cool update to share. Back in 2021, we helped the company Pela launch their product Lomi on Indiegogo.
It raised $7,228,029. It was wild.
Well, we've always stayed in touch with Pela's CMO, Gareth Everard. Not only was he part of the Lomi launch, but he also co-founded Rockwell Razors – a company who raised over $1 million through crowdfunding.
Needless to say, Gareth knows his stuff.
That's why we've teamed up with him to bring you a free live training and Q&A on Tuesday, September 26th.
The training is called The $10 Million Crowdfunding System… with a name like that, how could you not go?
Get more info and reserve your seat here
See you there.
---
Alright, let's jump into today's newsletter.
The 3 uncommon (and easy) tactics used by a $781,450 Kickstarter.
How Patagonia used "anti-selling" (and increased sales by 30%).
Why great writing is like music.
Enjoy.
1. Short Story
One month ago, these two creators clicked the launch button on their very first Kickstarter.
Within seconds, backers started pouring into their campaign.
The success was almost unbelievable.
But this was very real.
And at the end of the campaign, $781,450 stared back at them.
Here's their story.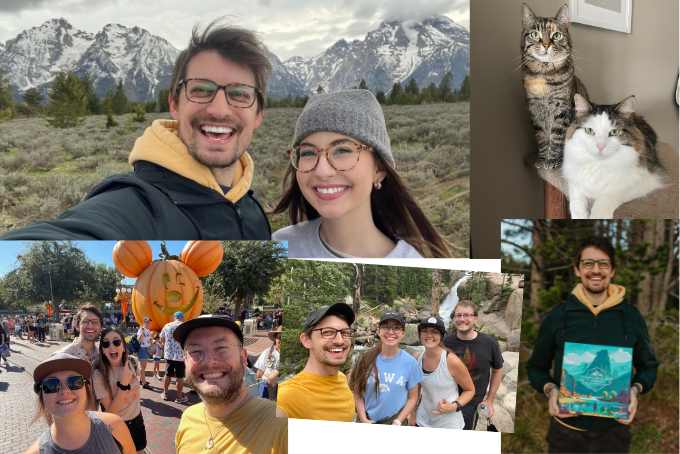 Meet Casey and Zoey – the founders and husband & wife team behind SweaterBear Games.
Bear Mountain Camping Adventure was their first board game.
But before they became successful board game creators, they were just a midwestern couple with two adorable kitties and a wedding photography business.
They also happened to love playing board games and always had wanted to create one themselves.
So in between their work, they started developing their own.
It took many hours of development, play testing, and design, but one day, it was finally ready.
They joined LaunchBoom and got to work on their Kickstarter.
As you already know, their launch was very successful and a big reason why was because their prelaunch was so successful.
I know you're probably dying to see their prelaunch metrics so here they are:
Ad spend: $12,413.81
$1 reservations: 1,616
Leads: 6,981
Cost per lead: $1.78
Cost per reservation: $7.68
These great prelaunch metrics led to them raising $192,010 on the very first day: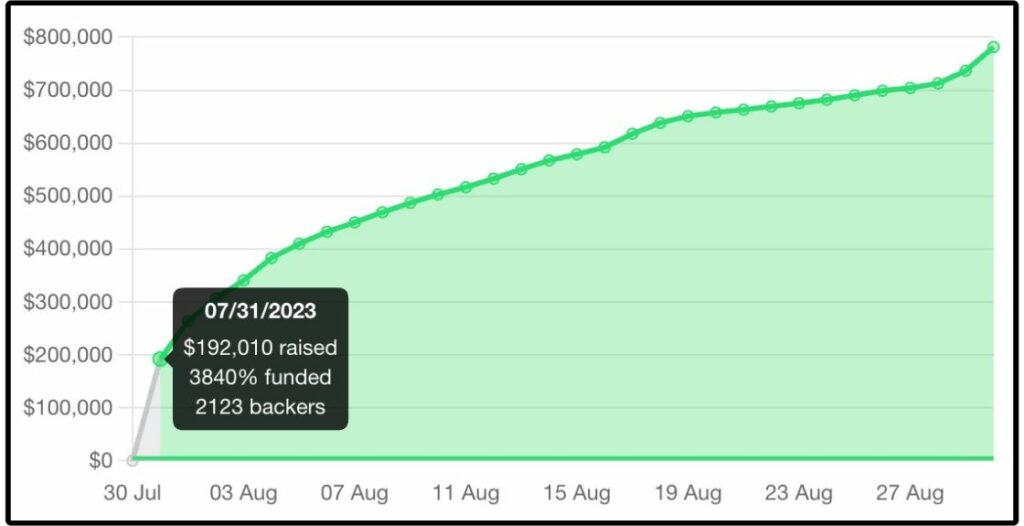 Their ad performance was great, but that's not what we'll be diving into today.
Instead, I want to talk about 3 uncommon tactics Casey & Zoey used, that you can use too.
Better yet, these strategies are pretty easy to pull off.
Let's start with the first…
---
1. They did NOT charge for shipping during the campaign.
On Kickstarter, most campaigns charge for shipping during the campaign. Intuitively, this makes sense. We always pay for shipping when we're buying stuff online. Why should this be any different?
Well, there are a few reasons why charging for shipping during the crowdfunding campaign sucks.
You can only charge one rate by country.

For example, let's say you make your shipping rate $10 for the US on Kickstarter. You get a backer in Hawaii and a backer in New York. Both are in the US and there's no way the price to ship to both locations are the same. This means you will (1) either charge backers too much or too little and (2) will likely lose money on shipping.

Kickstarter takes 5% of the money you collect from shipping.

The amount you collect from shipping goes towards your entire campaign raise. That means that Kickstarter takes a portion of the money reserved for shipping.
You can't give your backers shipping options. Let's say you want to have multiple shipping options (standard, express, etc.). You can't do that if you charge shipping on Kickstarter.
Because of these reasons, Casey & Zoey did not charge for shipping during the campaign.
Now there are two things they did to make this strategy work.
First, they added a message to every reward that shipping would be collected after the campaign was over.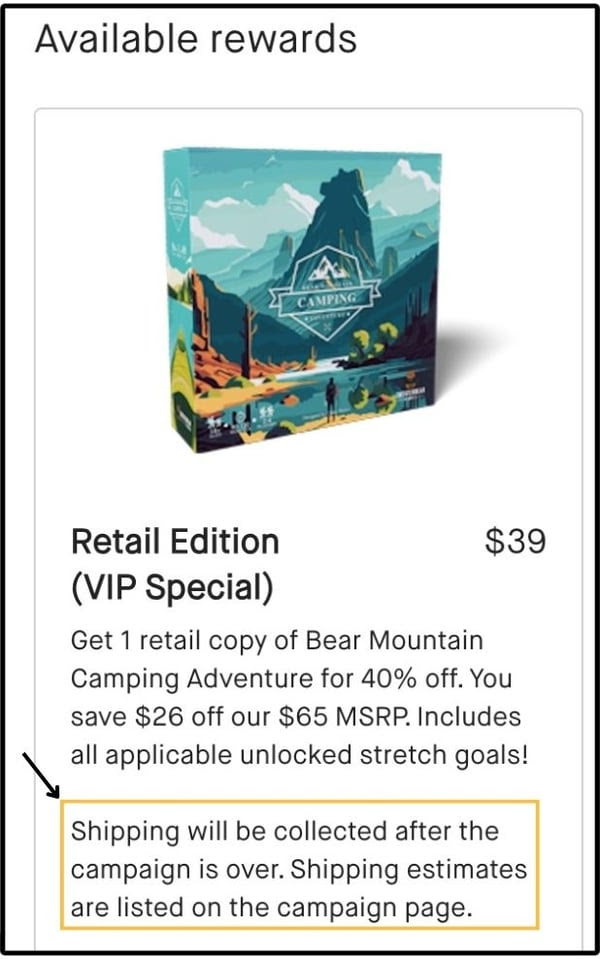 Second, they had a whole section dedicated to how shipping would work post-campaign. The most important details they added were:
Which pledge manager they were working with. In this case it was BackerKit.
What the estimated shipping rates would be. You can see the table they created below to explain them.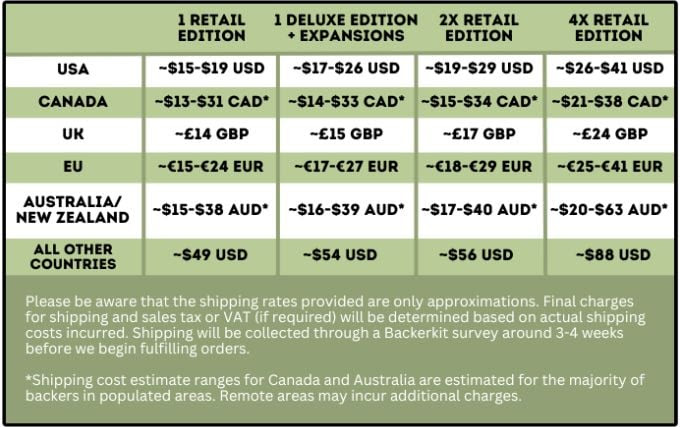 Ultimately, not charging for shipping during the campaign was a textbook win-win – Casey and Zoey saved money and backers got a better customer experience.
---
2. They added social stretch goals to unlock additional items.
You've probably heard of stretch goals when it comes to Kickstarter… i.e. if we raise $X you will unlock Y.
But not many have heard of social stretch goals.
Casey and Zoey used social stretch goals to incentivize backers to do valuable stuff on social media.
For example, here were two they had: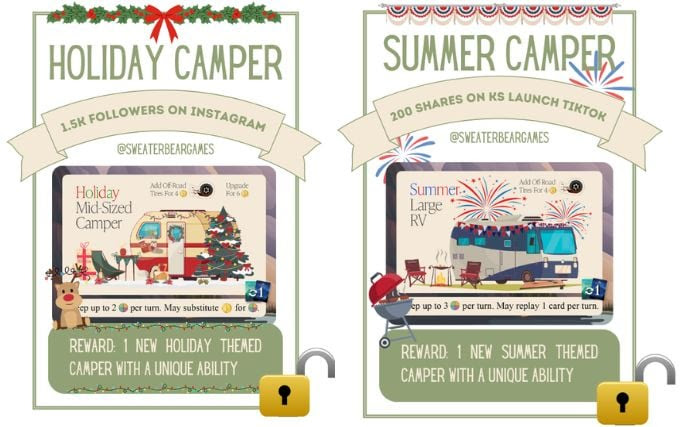 This is another win-win.
Casey and Zoey got free marketing and the backers got free add-ons to their game.
---
3. They created a pinned comment to boost their "magic" rank.
Did you know that one of the factors in Kickstarter's "magic" rank is how many comments per day your campaign is getting?
Casey and Zoey knew this, so here's what they did.
They commented themselves and asked a question:
"What's your favorite National Park and/or State Park? Casey's favorite is Grand Teton National Park in Wyoming, we were just there in May and it completely stole his heart! Mine (Zoey's) is Olympic National Park in Washington!"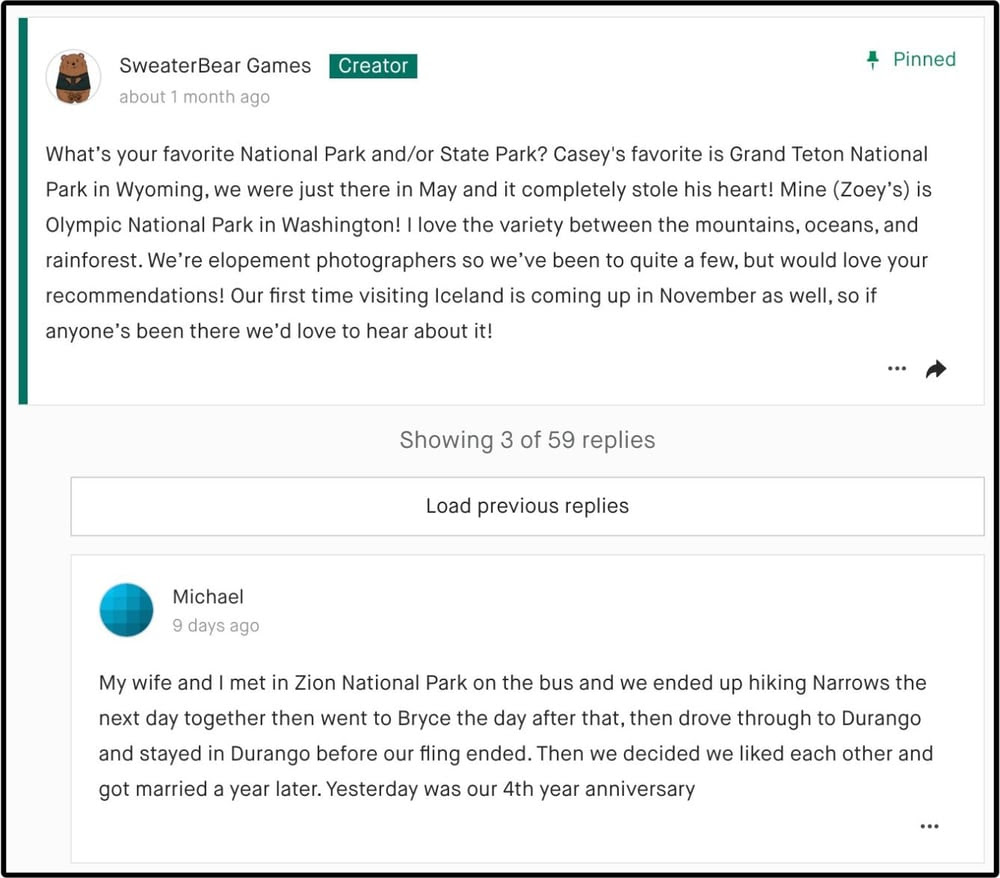 They also "pinned" this comment so it was the first thing someone saw when going to the comment section.
This strategy not only got them a lot of comments, but also showed potential backers a little bit of their personality, which can go a long way in crowdfunding.
---
Were these three tactics the only three reasons why this campaign was successful?
Absolutely not.
But these tactics (1) did help a lot and (2) are ones anyone can use.
Now the question is this:
Do you have a product idea you want to launch like Casey and Zoey?
2. Marketing Tip
Patagonia told people not to buy… sales increased by 30%.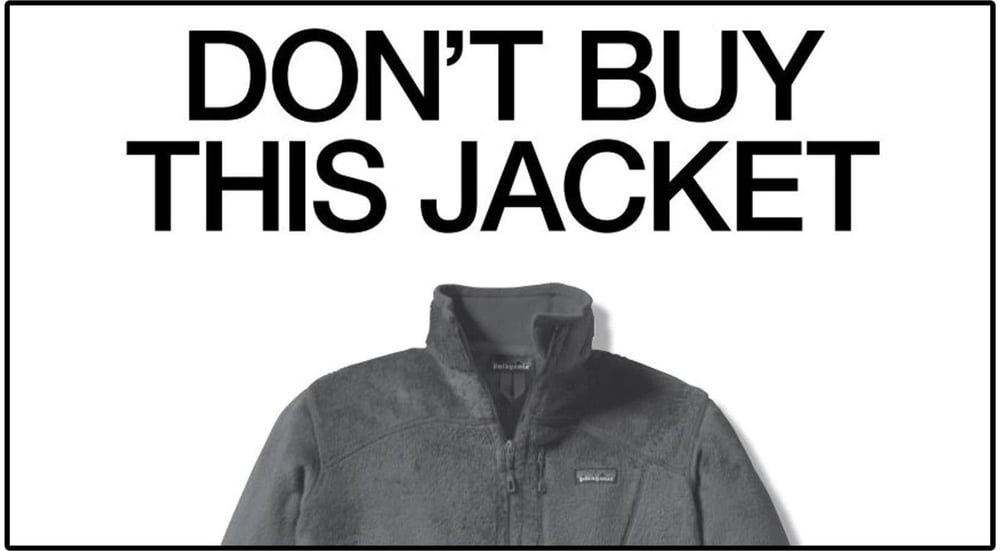 Back in 2011, Patagonia ran this ad on Black Friday.
"Don't buy this jacket"
Imagine seeing that among the sea of 50% off's, today only's, and last chances's you normally see on Black Friday.
Probably would capture your attention, right?
Well, that's exactly what happened.
People read the ad which was about the environmental impact of fast fashion and consumerism.
And people bought a lot of Patagonia.
Moral of the story is this:
To stand out you have to say something different.
Simple as that.
3. Favorite Content
Great writing is like music.

Want this sent to your inbox every week?
Every Tuesday, I send a newsletter just like this one! You can expect to read about my biggest lessons and most-effective strategies to launch a successful crowdfunding campaign. Sign up using the form below 👇