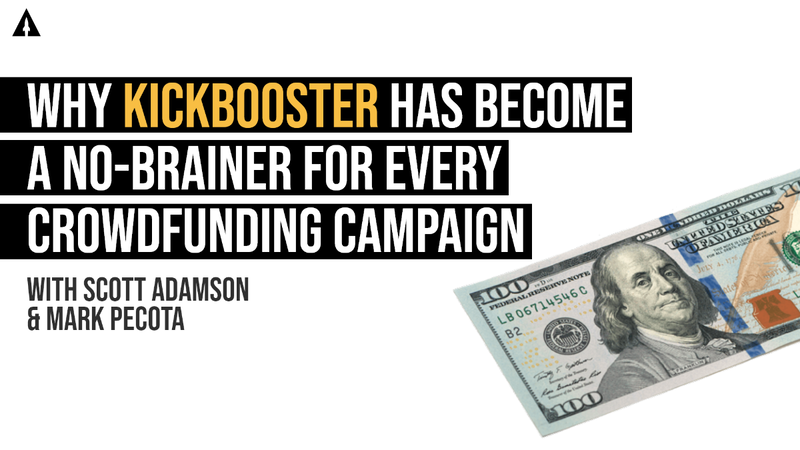 Want an easy, low cost way to boost your crowdfunding campaign?
Want to learn how to get in front of hundreds of influencers and news outlets?
Want to learn an easy way to mobilize your backers to drive even more revenue for your business?
Register for this live webinar with Scott Adamson, from Kickbooster, and Mark Pecota, CEO of LaunchBoom. They'll cover tips, tricks, and strategies to utilize this indispensable tool.
Have other questions about crowdfunding or ecommerce? No problem! Mark and Scott will open it up to a Q&A session at the end of the webinar.
Expect to learn:
How Kickbooster's network can drive significant revenue
How Kickbooster can be used to get press
How much Kickbooster costs
How to use Kickbooster to mobilize your backers to get more sales
How six and seven figure campaigns have used Kickbooster to see even more success
How to get out of the valley of death
How LaunchBoom and other agencies utilize  Kickbooster to maximize results