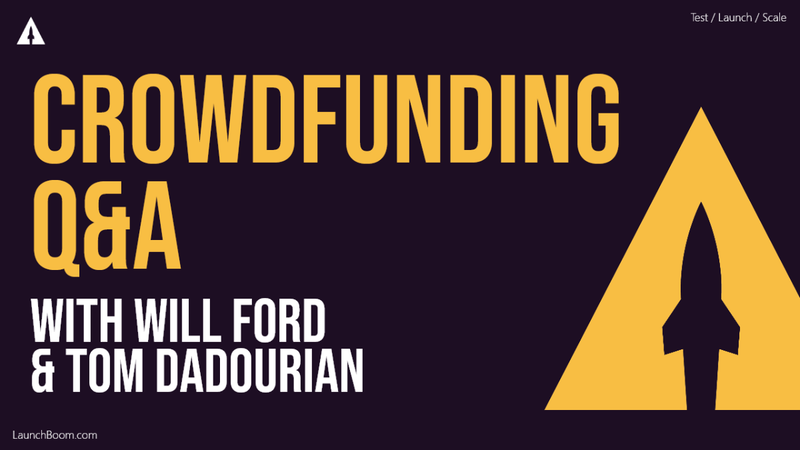 Ask questions about what it takes to have a massively successful crowdfunding campaign from Will Ford, LaunchBoom's President, and Tom Dadourian, LaunchBoom's CMO.
We'll also be digging into Will's story, launching and selling 4 successful businesses.
Will has launched numerous successful businesses and, in addition to his work in crowdfunding, has mentored numerous entrepreneurs in building and selling their business.
Tom was responsible for building LaunchBoom's digital marketing system that spends hundreds of thousands of dollars a month in advertising and has been responsible for raising millions of dollars on Kickstarter, Indiegogo, and ecommerce websites. He is also adept at product positioning and creative.
Ask questions like…
– How to raise money prior to launching a crowdfunding campaign
– How to hit your goal day 1
– Digital marketing tips and tricks
-Is your product positioned correctly?
-Kickstarter Video do's and don't
-How do you handle shipping post campaign?