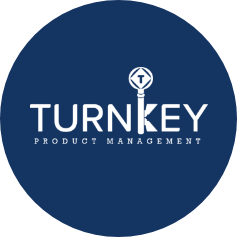 Turnkey Product Management
TurnKey Product Management helps companies automate their sales growth on Amazon.
About
We offer:
Full-Service Amazon Channel Management: let TurnKey's team manage Amazon for you!
TurnKey Systems For Amazon Online Training Program: We hand you our internal strategies and standard operating procedures for your team to implement.
TurnKey's Inner Circle 1-on-1 Coaching Program: Accelerate your progress on Amazon with a personalized support system offering you one-on-one coaching with one of our TurnKey Consulting Experts.
Our clients sell over $10,000,000 per year on Amazon. Some of our most successful clients have been clients that launch products on Kickstarter using Launchboom, and then use TurnKey to help launch on Amazon. Visit TurnKeyProductManagement.com for a free consultation or resources.
LAUNCHBOOM CROWDFUNDING COLLABORATIONS
Create Exponential Results with an Integrated Crowdfunding Team
Contact Turnkey Product Management