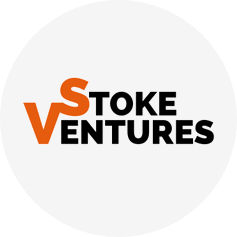 Stoke Ventures
You have a great idea for a product that will have a positive impact on the world. But where do you start and what's  the most efficient path to success? We help our clients navigate that path by building a customized launch strategy including in-depth market research, and then offering full-service product development to bring your product to life.
About
Services include:
Customized Product Launch Strategy

Product Design and Engineering

Consumer Packaging Design and Engineering

Patent Guidance

Prototyping

Manufacturing Sourcing
At Stoke, we specialize in the development and launch strategy for consumer products so we're constantly studying different markets to understand what customers are looking for and how your product can have the most impact. We work with inventors, startups, and small businesses to develop exciting products that customers can't stop talking about. Our overhead is low, which allows us to offer industry-leading value, and we work efficiently to get you to pre-sale and revenue generation as soon as possible. We obsess over clever, unique design, and helping clients successfully get their products to market. We can't wait for the opportunity to work with you!