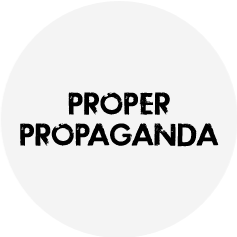 Proper Propaganda
Despite the communist branding, Proper Propaganda has helped its clients raise over $75 million and has generated positive coverage in the world's top media.
About
Our publicists make Kim Jong-un's propaganda team look like hapless kindergarteners.
We help companies seeking to defeat the armies of darkness craft and spread their stories.
Based in Montreal and Vancouver, we offer an innovative pricing model that prioritizes output as opposed to time.
LAUNCHBOOM CROWDFUNDING COLLABORATIONS
Create Exponential Results with an Integrated Crowdfunding Team
Contact Proper Propaganda