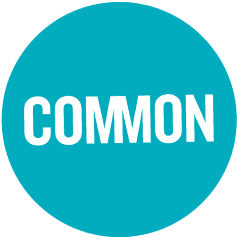 Common
COMMON is a creative community and collaborative brand for social business and projects.
About
Launched in 2011 to accelerate social innovation through a new form of capitalism, COMMON exists to unify social enterprises through shared purpose, shared goals, shared means, and shared values.
By coming together as a community, instead of remaining purely independent — social businesses gain incalculable strength in numbers. That alone creates tremendous value in unprecedented ways, but more importantly, it represents the power to offset market dynamics that have rendered the majority of social businesses small, under-resourced and vulnerable to rapidly changing conditions.
COMMON supports entrepreneurs located in over twenty countries and twenty-seven industries.