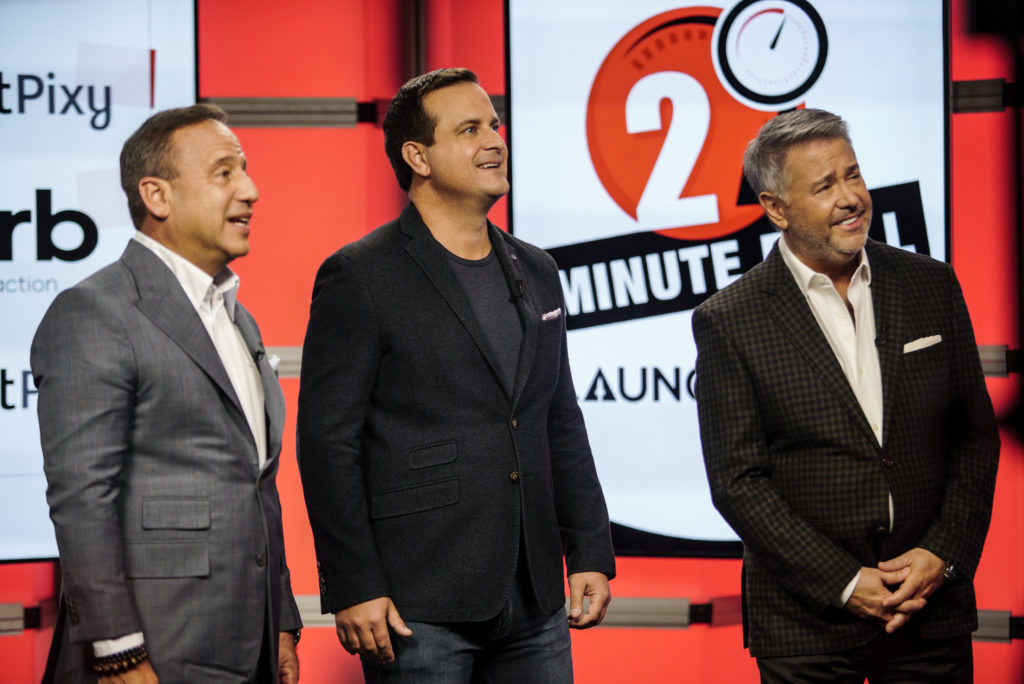 Have you heard about 2 Minute Drill?
If you're interested in crowdfunding, new product launches, or ecommerce, you need to check it out! 2 Minute Drill is a new show that will start airing this Friday, January 8, at 8:30 PM ET/5:30 PM PT. In each half-hour episode, 5 contestants will have 2 minutes each to pitch their product idea to a panel of expert judges. The judges then decide which pitch will win a prize package worth $50,000 designed to help the entrepreneur bring that product to life.
One of those guest judges is our very own Will Ford. That's right: LaunchBoom is part of 2 Minute Drill!
Will is featured in 4 of the season's 12 episodes, bringing his years of expertise in launching products to this new pitch competition-style show. He joins hosts David Meltzer and Rory Cutaia to hear a ton of great pitches and decide on the winners. Will and his co-hosts also provide feedback and ask questions after each pitch. Even though the time is limited, viewers will be able to understand what each product really is!
On top of that, every winner and runner-up gets a LaunchBoom prize package to help with their launch!
We're excited to watch all of the amazing pitches and see what incredible ideas win each week! You can tune in on Bloomberg TV, Entrepreneur TV, Reach TV, or Amazon Prime. What's more, the show airs right before Shark Tank, so all you need to do is tune in half an hour earlier to check it out!
How to watch LaunchBoom on 2 Minute Drill
2 Minute Drill will air on Fridays at 8:30 PM ET/5:30 PM PT starting this week. If you'd like to get a reminder email before each episode, just fill out the form below! We'll send you an email an hour before the show airs every Friday so you don't miss out.
Make some popcorn and get ready to watch those pitches!
Sign up for email reminders!