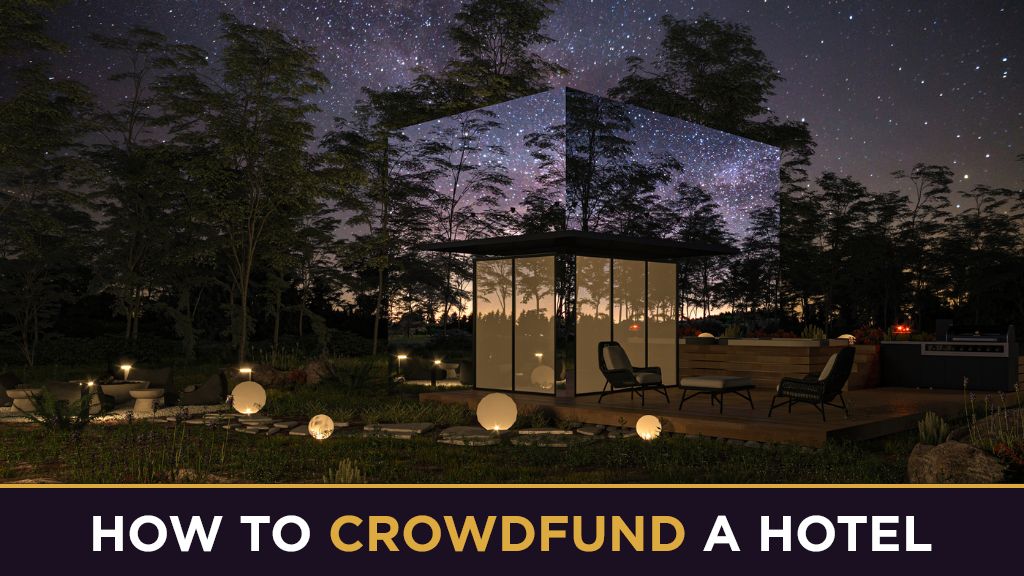 Individuality is a hallmark of each successful crowdfunding campaign. What worked for another campaign may not work for yours, but finding an army of backers who are hungry to see your idea become a reality doesn't have to be left to chance. Whether you're looking to launch a boutique hotel or the next great name in hospitality, there are some tricks to the trade that could launch your campaign to success.
At LaunchBoom, we were the first company to launch a hotel campaign in 2020. Since then, we've launched more hotels through crowdfunding than anyone in the world. Our latest hotel crowdfunding campaign with Mirror Hotels was the biggest hotel campaign in crowdfunding history.
As you can probably guess, we've learned a lot about what works and what doesn't. And what works is not necessarily a copy-and-paste template for all. It's about building a strategy that works for the experience your campaign has to offer and that process begins long before we press the launch button.
So, let's break it down by looking at some of our most successful hotel campaigns.
Bubble Hotels – Sleep Under the Stars in Style – $830,381 Raised
Oculis Lodge: Special Lodging Experience In Nature – $1,220,508 Raised
Mirror Hotels: A Perfect Blend of Nature & Luxury – $1,716,790 Raised
Key Takeaways
Start with TestBoom to analyze market demand and refine your hotel project's messaging and positioning
Implement a Reservation Funnel to create a VIP list, build community, and validate market interest
Launch your crowdfunding campaign with a strong foundation, leveraging your pre-campaign email list
Accelerate visibility by harnessing press coverage, organic traffic, and strategic promotions
Keep in mind extra considerations like obtaining licenses, showcasing your team, and identifying your hotel's unique aspects
Partner with LaunchBoom to maximize your hotel crowdfunding campaign's success and achieve outstanding results
But before we jump into it, let's introduce you to the campaigns.
Bubble Hotels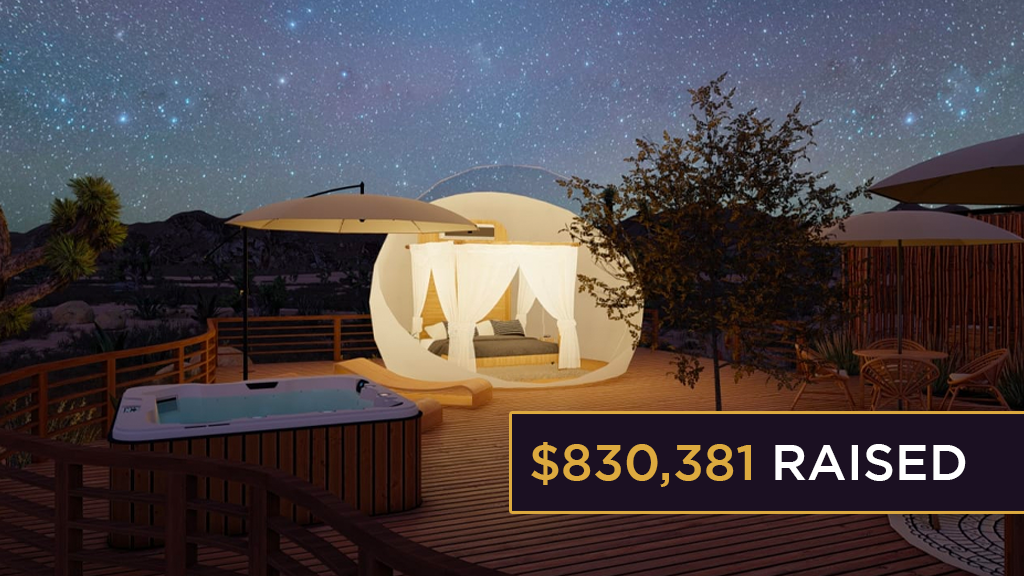 Bubble Hotels is a unique and innovative concept that offers transparent, spherical pods that allow you to sleep under the stars while still enjoying the comforts of a home.
"Slumbering under the stars has been reserved for campers until now. At Bubble Hotels, you sleep smack dab under a blanket of stars."
The facility is designed to provide all the comforts of home, including queen-sized beds, full private bathrooms, personal hot tubs, and a communal kitchen and lounge.
Using the LaunchBoom approach, this project met its initial $25,000 goal within 15 minutes of launch. It has since accumulated over $830,000 from more than 1,454 backers looking to pre-book stays.
Oculis Lodge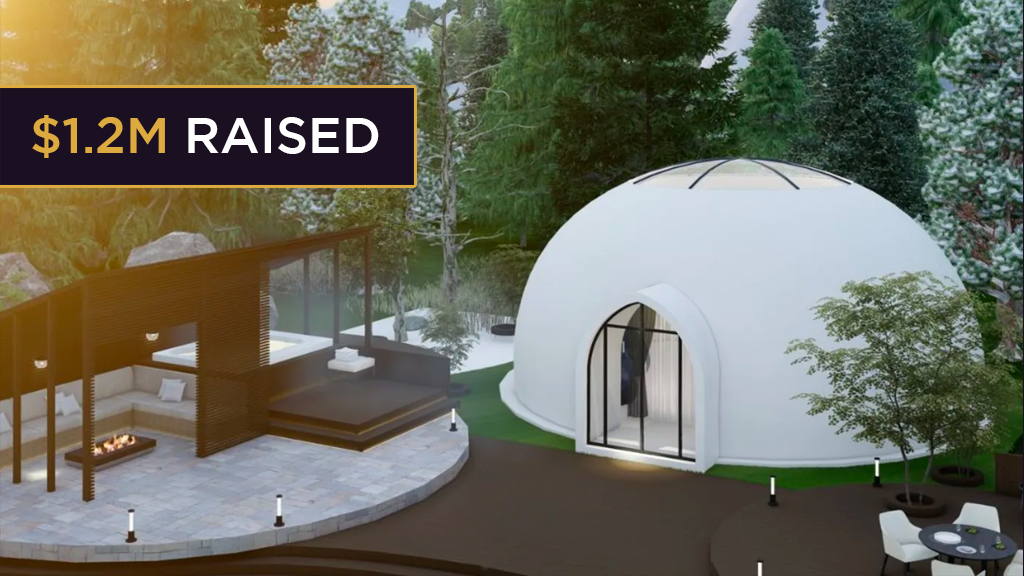 What makes Oculis Lodge special? "Serenity, relaxation along with the ultimate luxury."
The lodge consists of several 700-square-foot domes designed specifically for short-term rentals.
Each dome has smart home technology and can sleep up to 6 guests. The domes are built with recycled concrete, reclaimed wood, and eco-friendly materials and offer luxurious amenities such as a private sauna and jacuzzi.
Oculis Lodge is conveniently located near Mount Baker in Washington State.
This campaign was so successful, it raised over $100K in the first 24 hours – setting them up for even more success the rest of the campaign. In the end, they raised $1,220,508 from 1,752 backers, 12,205% of their initial funding goal.
Mirror Hotels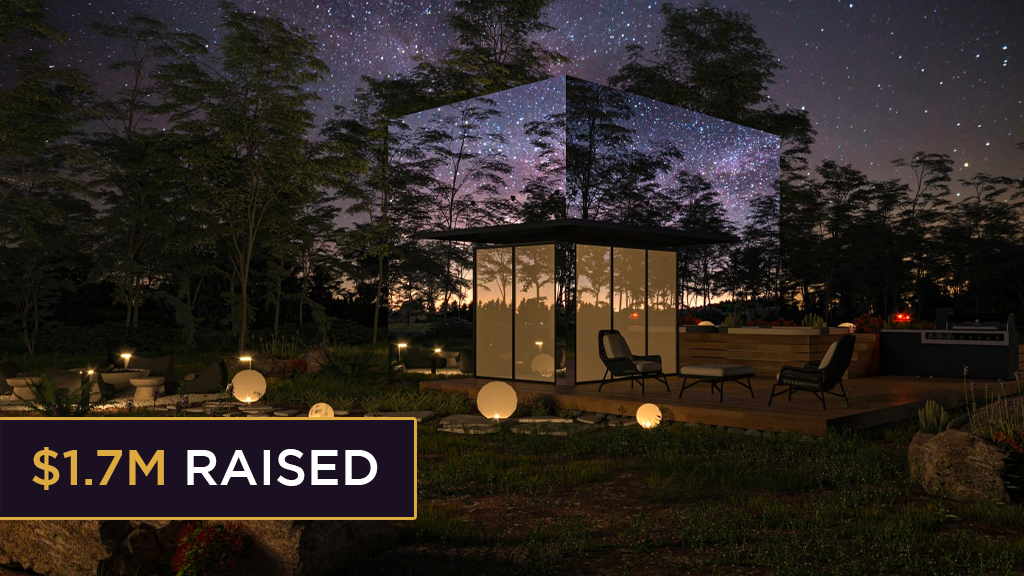 The creators of Mirror Hotels, Joanna Cahill and Patrick Lovett, are also the founders of the premier glampsite, Asheville Glamping.
Mirror Hotels is made of reflective panels that blend each cabin into its natural landscape. This creates a unique and immersive experience.
The hotel has only 18 luxury Mirror Cabins on 55 acres of private mountain forest.
They raised $1 million in 5 hours and became the most funded lodging campaign on Indiegogo (as of June 2023), with a total funding of $1,716,790 from 1,365 backers.
Step 1: TestBoom
Crowdfunding is a game of numbers. The numbers must make sense. Will your campaign resonate with the audience and successfully raise the necessary funds?
TestBoom is a demand analysis program designed to gauge the interest in your hotel project before fully diving into the launch.
It aims to answer several critical questions that help determine the success of a crowdfunding campaign. These questions include:
Market demand – Is there sufficient interest in your hotel project among the target audience? How big is the potential market for this specific hotel concept?
Unique selling points – What sets the hotel apart from its competitors? Are there any innovative features or services that can attract backers and create a buzz?
Marketing messages – Which messages resonate the most with the target audience? Are there any key benefits or aspects of the hotel that should be emphasized in the campaign?
Target demographics – Who are the ideal backers for this hotel project? Can the campaign be tailored to appeal to specific demographics and increase the chances of success?
Promotional channels – Which marketing channels are most effective for reaching the target audience?
During this phase, we focus on messaging and positioning.
"Simply put, great product positioning is communicating the problem you solve to the right people."
During this phase, we identify 2 to 4 distinct perspectives (angles) to evaluate in the market. An angle is a unique way to communicate the value of your product. These will be the selling points to capture the backers' attention.
To better understand your product, we give you a CBBE Questionnaire. This stands for Consumer Based Brand Equity and is a brand messaging questionnaire that lets us know about you and the product.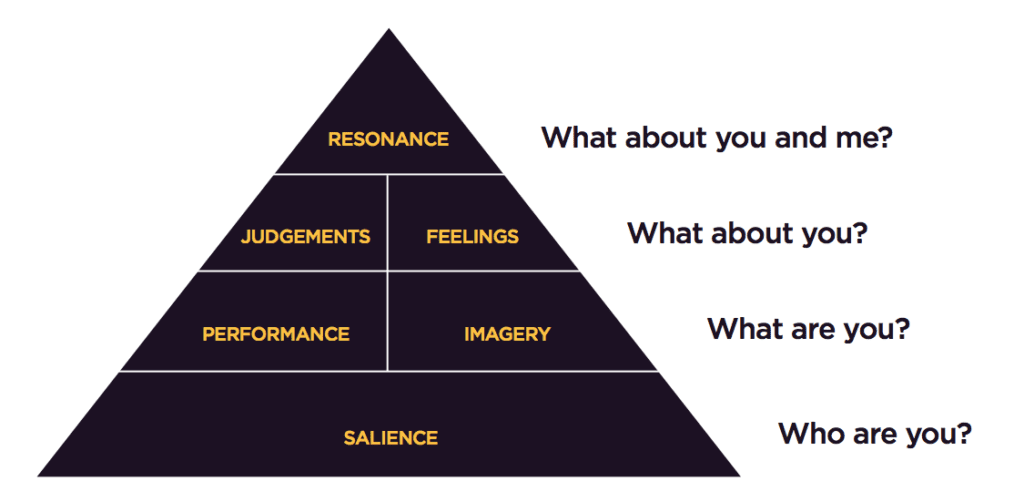 The next step is to find your target demographics. What's their age? Are they married or single? What sort of experiences do they look for when they stay in a hotel? These are some of the questions to help us identify who will be most likely to back the campaign.
TestBoom at Work: Mirror Hotels Campaign
For example, here are points of value that we could test for Mirror Hotels:
Unplug in the perfect blend of nature & luxury – "Hidden away on 55 pristine acres, Mirror Hotels immerses you into nature with 5-star comfort & ease."
Experience 5-star comfort & amenities – "We've taken everything you love about glamping and removed everything you don't. Each luxury cabin is equipped with a full kitchen, indoor bathroom, HVAC system, and five-star furnishings."
One-of-a-kind experience – "Reflective panels blend each cabin into its natural landscape to create a unique, immersive experience found nowhere else in the world."
For audiences, here are audiences we could test:
Crowdfunding: people interested in crowdfunding sites like Kickstarter and Indiegogo.
Mobile living: people interested in things like RVs, camper vans, and motorhomes.
Outdoors: people interested in outdoor brands like Outside, Patagonia, and REI.
Step 2: Reservation Funnel
A Reservation Funnel aims to generate a list of highly interested and engaged potential backers, known as VIPs.
These VIPs are more likely to convert into actual backers at a significantly higher rate (30-40%) than a standard email list, which typically sees a 1-2% conversion rate.
This is because we focus on nurturing backers' interest through a series of targeted communications and enticing visuals. We utilize compelling renders or high-quality images and graphics to showcase the project's unique features and then ask for a small contribution that will indicate their intent to buy.
Here's how the Reservation Funnel process unfolds: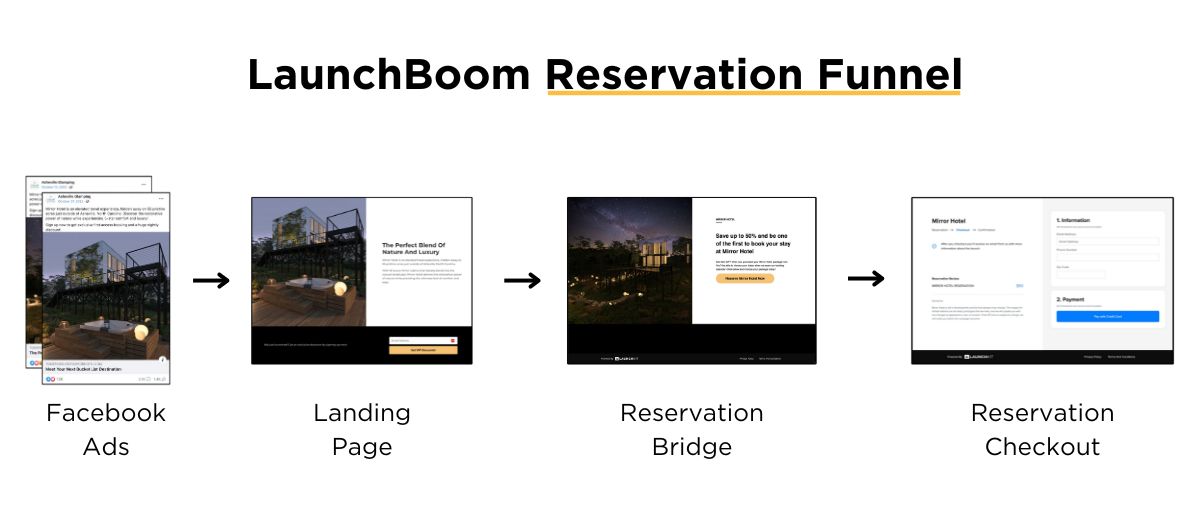 Capture reservations – We use captivating renders, along with targeted marketing efforts —Facebook/Instagram marketing—to capture the attention of potential backers and encourage them to sign up.
Once someone gives us their email address, we present them with an offer to upgrade to VIP. By upgrading to VIP, they are guaranteed the best discount when we launch. To upgrade to VIP, they only have to put down a reservation deposit of $1, but we also like to increase the deposit amount (as you'll see later).
Users willing to put down a $1 deposit demonstrate a strong interest in the project and a commitment to supporting it. In fact, we find they are 30 times more likely to purchase the product when the campaign launches than those who have not made a deposit.
Create a sense of exclusivity – When potential backers place a $1 deposit, we invite them to join an exclusive VIP Facebook Group. This exclusive group connects these like-minded individuals. It also gives them access to the founder.
Nurture VIPs – We look to maintain a strong connection with VIPs by sharing regular updates, sneak peeks, and exclusive content, using high-quality renders to keep them engaged and excited about the project. This continuous engagement helps ensure that VIPs are primed to convert into actual backers when the campaign launches.
There are a few things to note in the reservation funnel step:
Simplify the Reservation Offer
Avoid presenting multiple packages such as 1-night, 3-night, or 7-night options. Instead, use a straightforward VIP offer such as "50% off all packages." For example, here was the VIP offer we used for MoonPass Lookouts.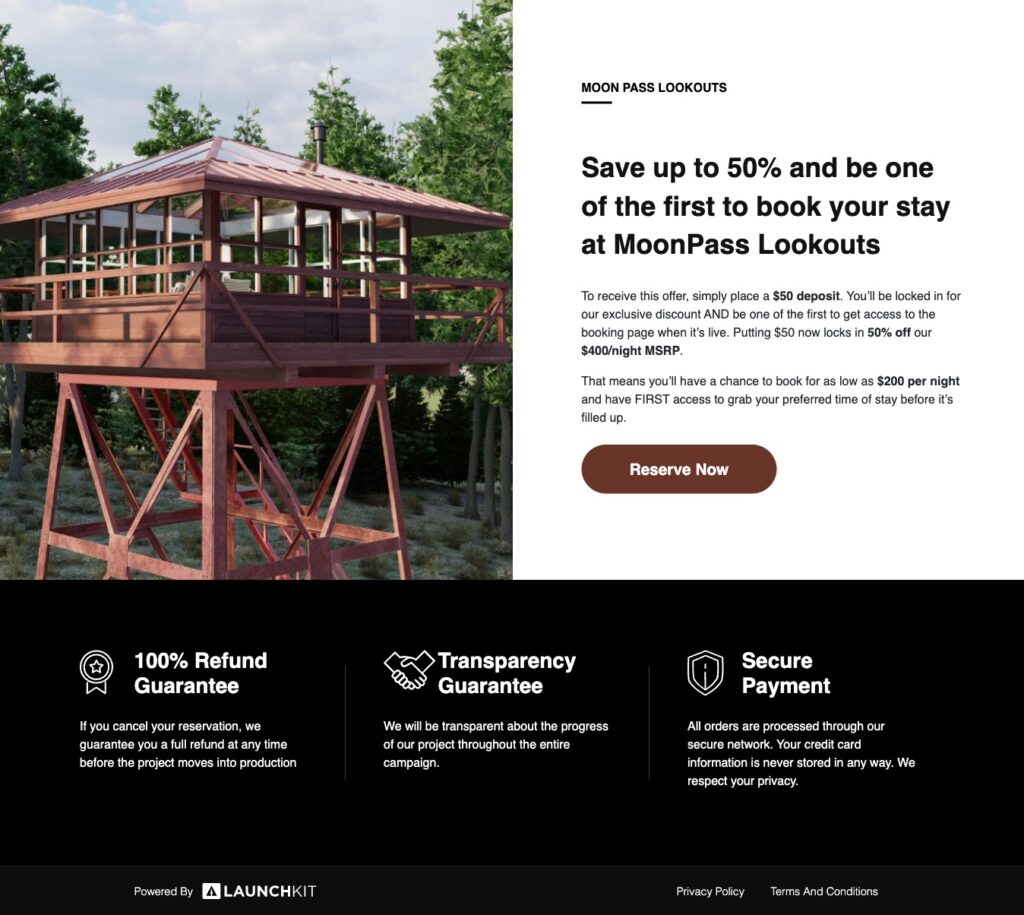 By offering a straightforward pricing structure, you eliminate the complexity that can arise when multiple packages are presented.
Simplifying the reservation offer also has several advantages:
Streamlined communication – With a clear and concise message, potential backers can quickly grasp the benefits of supporting the campaign, increasing the likelihood of attracting more interest and reservations.
Enhanced perceived value – By focusing on a single, attractive price point, you emphasize the quality and exclusivity of the experience.
Efficient management – A simplified reservation offer makes managing reservations, customer inquiries, and post-campaign fulfillment easier.
Adjust Reservation Amounts to Test Demand And Subsidize Ad Spend
Remember that in the reservation funnel, backers place a $1 deposit.
Now, if the campaign demonstrates a positive response with the $1 deposit strategy, try raising the reservation amount to, for example, $50 to gain deeper insights into the commitment level of potential backers.
If it doesn't work, go back to $1.
We started using this strategy late in the prelaunch of another hotel campaign we launched, Nomad's Pad. With a $1 reservation deposit, we were already getting a cost per reservation as low as $8. We decided to increase the reservation deposit to $50.
Not only did we generate leads that were way more likely to convert (up to eighty-five times more likely than a regular lead for Nomad's Pad), but we were also able to pump the deposits we were collecting back into our prelaunch to subsidize ad spend. This significantly reduced our actual cost per reservation and our client's out-of-pocket costs.
On Nomad's Pad, we actually went cash-positive on reservation deposits alone! We were generating $50 reservations for as little as $42 each. Meaning, we made $8 for every reservation we got.
Here were Nomad Pad's prelaunch metrics using this strategy:
Ad spend: $44,515.80
Deposit revenue: $45,803.79
Total prelaunch cost: -$1,287.99 (Yes, that's negative. We actually went cash-positive and made over $1,200 during the prelaunch.)
$50 VIP conversion rate: 22.34%
VIP revenue: $358,602.00
Total prelaunch revenue: $404,405.79
ROAS: 9.1x
By using this strategy, we made money during the prelaunch, which meant we were able to launch essentially risk-free.
Run Ads to Reservation Funnel to Test Market Validation
Running targeted advertisements, such as Facebook and Instagram ads, help drive traffic to your Reservation Funnel and provide invaluable market validation for your project.
Using a predictive model, we analyze ad performance, audience engagement, and conversion rates to gain valuable insights into the overall demand, target demographics, and the effectiveness of your marketing messages.
By closely monitoring and fine-tuning the ads based on these insights, you can better allocate the advertising budget, engage with the right audience, and ultimately generate more reservations for your project.
Scale Ads That Work
Keep a close eye on key performance indicators (KPIs) such as click-through rates, conversion rates, and cost per reservation. Regularly reviewing these metrics helps you decide which ads to scale, maintain, or pause.
Then allocate a larger portion of your advertising budget to the ads that have demonstrated the best performance.
Step 3: Launch With a Boom
Over the years, we've developed a sophisticated predictive model that estimates the likelihood of success for a crowdfunding campaign.
This data-driven approach allows you to evaluate the potential of your project based on key metrics and market demand. If the numbers don't indicate a favorable outcome, you can make an informed decision not to launch your campaign, saving valuable time and resources.
So, at this stage, we have thoroughly tested the campaign, analyzed the numbers, and built a robust pre-campaign email list. Now it's time to make a splash and kick off your crowdfunding campaign with a boom.
Engage Your Pre-Campaign List
Reach out to your pre-campaign email list, which consists of potential backers who have already shown interest in your project.
Now, this list may include individuals who didn't commit to the $1 deposit but still demonstrated an interest in your hotel concept. Don't discount their potential support, as they might simply need a bit more persuasion or information before committing.
Share the news of your official launch and remind them of the exclusive benefits they'll receive as early supporters.
Leverage the VIP Community
Utilize the VIP Facebook Group to build excitement and anticipation for the launch. Encourage group members to share the campaign with their networks. This helps create a strong initial surge of support and visibility.
Amplify Your Ad Campaigns
For the quickest win, retarget your VIP email list with ads at the beginning of the campaign. This creates a "surround sound" effect and ensures that people who showed early interest in your campaign know that you've launched.
Next, take your best-performing ads and audiences from your prelaunch, and use them to create slightly new ads. You don't want to change them too much (since you know they work), but you will want to change the positioning a bit. Focus your copy on the fact that your campaign is now live and that there is limited time to take advantage of your launch discounts.
Monitor and Adjust
Keep a close eye on your campaign's performance metrics, such as the number of backers, funding progress, and conversion rates.
Be prepared to adjust your strategy as needed based on the data and feedback you receive.
Step 4: Accelerate Your Campaign's Visibility with Press, Organic Traffic, and Strategic Promotions
In this crucial phase, capitalize on the momentum generated by your campaign launch, and focus on expanding your reach to attract even more backers.
That's why we aim to have a strong Day One. Quickly achieving your funding goal lends credibility to the project, making future visitors more likely to convert into backers.
Extra Things to Consider When Launching a Hotel
Remember these tips when launching your crowdfunding for a hotel:
Get All Your Licenses and Approvals Before You Launch
Bubble Hotels was eager to launch, having secured nearly all their required licenses. However, they overlooked one crucial aspect — community approval.
When their campaign gained traction and went viral, some residents of Joshua Tree expressed their concerns, effectively putting the project in a state of uncertainty.
"Site plans for the project were submitted to the San Bernardino County Land Use Services Department last month, kicking off a lengthy approval process beginning with a California Environmental Quality Act, or CEQA, analysis."
—April 2021
So, get all necessary permits, licenses, and community approvals before initiating your crowdfunding campaign. This includes:
Zoning permissions
Construction permits
Environmental clearances
Any other legal or regulatory requirements specific to your hotel project
Failing to secure all approvals beforehand can potentially jeopardize your campaign, especially if it goes viral and attracts public scrutiny. It will be very hard to come back after bad publicity.
Show Your Face So People Can Trust You
Introduce your team and the people behind the hotel project.
Do you remember the infamous Fyre Festival? Most potential backers are worried about something like it happening to them.
So, share your background, expertise, and the passion that drives you to create this unique hotel experience.
When you humanize your project and showcase the individuals involved, you make it easier for potential supporters to connect with your vision and feel more confident contributing to your campaign.
Understand What Makes Your Space Special and Why People Are Booking It
There are hundreds of thousands of hotels out here. So, why would someone choose to book a stay at your establishment?
Tailor your crowdfunding to highlight your hotel's unique features.
Consider aspects such as:
Innovative designs or architectural elements that create a visually appealing or memorable experience
A strategic location that offers convenience, stunning views, or proximity to popular tourist attractions
Exceptional amenities or services, such as a luxurious spa, fine dining options, or specialized experiences tailored to specific interests
Sustainability initiatives, eco-friendly practices, or community engagement programs that resonate with environmentally conscious travelers.
For instance, Bubble Hotels, Nomads Pad, and Oculis focused on the remote locations of their properties, with stargazing being a significant attraction for guests.
As a result, their best-performing images were renders of the spaces at night, highlighting the stunning star-filled skies.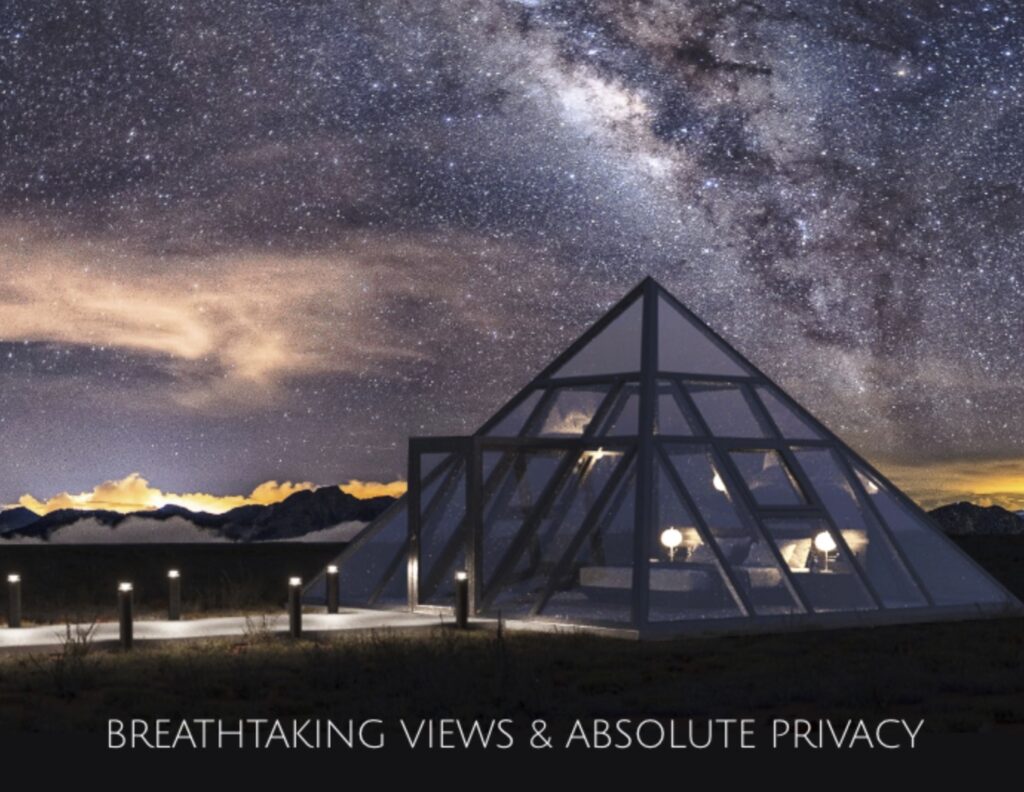 Maximize Your Success With LaunchBoom's Expertise
We let our results speak for themselves. For example, with our expertise, the Mirror Hotels campaign raised $1 million in 5 hours.
By the end of the campaign, we raised $1,717,881 and became the most-funded hotel in crowdfunding history.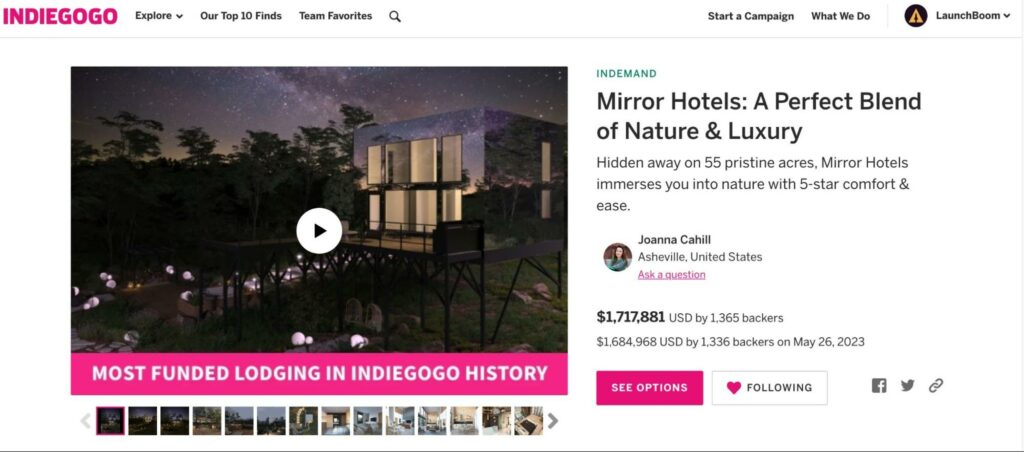 Mirror Hotels campaign on Indiegogo
With a proven track record and years of experience, our team will guide you through every step of the process, ensuring the best chance of success for your campaign.
Get in touch with us and discover how we can propel your crowdfunding campaign to new heights.