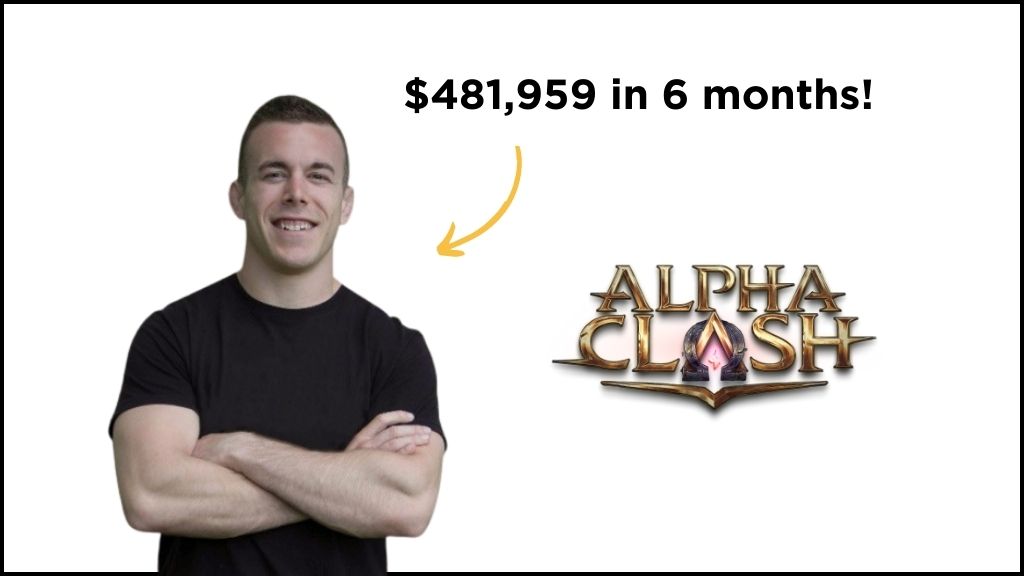 In the past 6 months, this entrepreneur launched two products on Kickstarter and drove $481,959 in presale revenue. He did this in the gaming category, which has raised over $2 billion on Kickstarter alone.
Even if your product is not in the gaming space, you'll want to understand his strategy. Because I believe the principles taught below can be applied to all product categories.
Ridge Kiley is the CEO at Rising Empire Studios. Early in 2022, he was clear on three things:
He knew which products he wanted to launch in 2022

He knew he was going to launch on Kickstarter

But he did NOT know the best marketing strategy to launch
That's where LaunchBoom came in. 
Ridge joined the LaunchBoom Accelerator program on 2/14/22 and the rest is history. In this case study I'm going to break down how Ridge was able to achieve success using our system.
Let's dive in!
The business strategy
First, I want to talk through Ridge's business strategy. He's not looking for a cash grab. He is focused on the long term. His plan looks out over the next 10 years. Long term vision isn't very common in business, but typically separates the winners from the losers.
As I said before, the company name is Rising Empire Studios. Ridge's plan is to create different franchises underneath the Rising Empire Studios umbrella. Like Marvel has the franchises of Spider-man, X-men, and Iron Man, Ridge will be doing the same.
We can visualize it like this: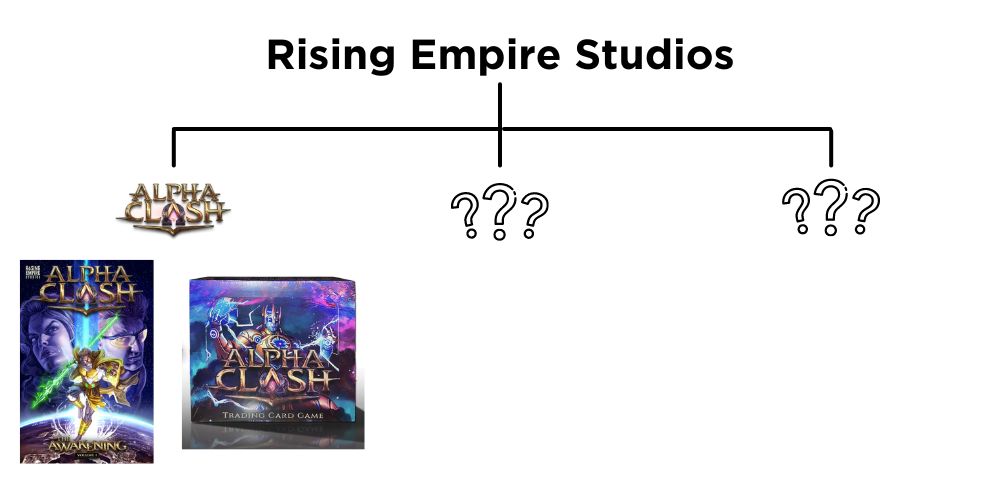 The first franchise is Alpha Clash. So far, he's launched two products in the franchise: a graphic novel and a trading card game.
The Alpha Clash: Graphic Novel launched on Kickstarter first and presold $59,150 worth of product.
The Alpha Clash: Trading Card Game came next and presold $422,809 worth of product.
He plans to launch many more products within different mediums within this franchise. Later, he'll build new franchises and replicate the strategy he did for Alpha Clash.
But let's go back to the beginning of 2022.
Ridge had a long-term business strategy, but he needed a marketing strategy. Next, I'll show you how LaunchBoom's marketing strategy allowed him to have two successful Kickstarter campaigns within 6 months.
The Kickstarter marketing strategy
There's a lot that goes into a successful Kickstarter launch strategy. I'm going to simplify it and zoom in on the part that had the biggest impact. The key to Ridge's marketing success was LaunchBoom's Reservation Funnel. The purpose of the Reservation Funnel is to build prelaunch email list and use that to get funded on Kickstarter the first day.
Here's how the Reservation Funnel works.
1. Meta (Facebook & Instagram) ads
We use Meta ads to drive traffic to a landing page. We still haven't found a better platform for driving high quality leads.
Here's one of Alpha Clash's best performing ads:
2. Landing page
The landing page goes into more details about the upcoming launch. The main call to action is to be notified about the launch by giving their email address.
Here's Alpha Clash's landing page:
3. VIP Reservation Page
After someone gives their email address, they have the opportunity to become a VIP. Becoming a VIP reserves the best deal on Kickstarter. To become a VIP, they have to put down a deposit.
For the Alpha Clash Trading Card Game, a $10 deposit upgraded someone to VIP and unlocked exclusive perks shown below: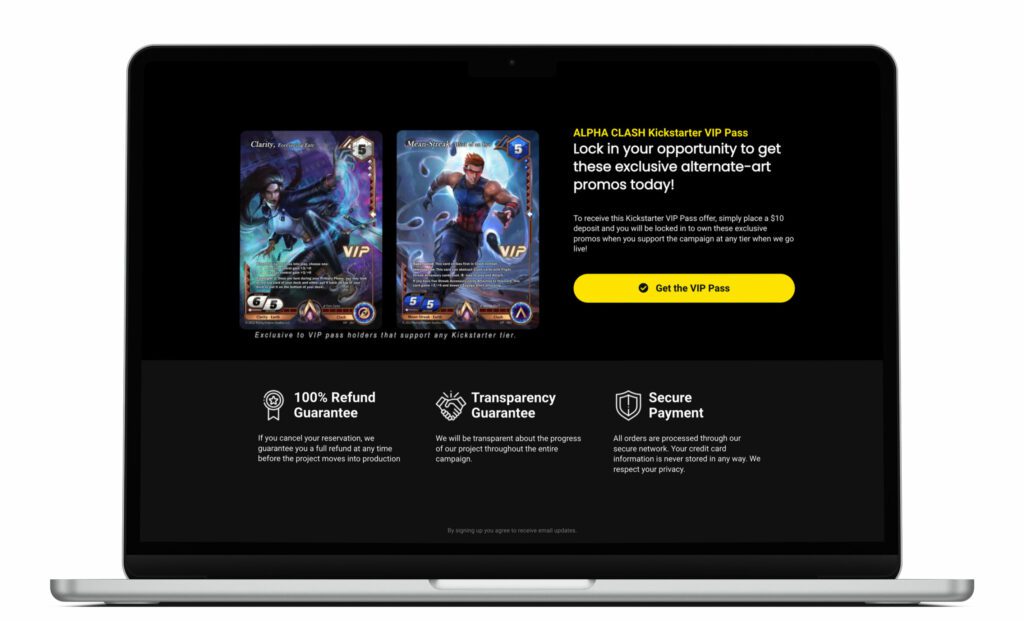 Why does this strategy work so well?
Because those that upgrade to VIP are 30x more likely to back the Kickstarter campaign than someone that only gives their email address.
Ridge and his team used this data to optimize his Meta advertising better than other lead generation strategies. This resulted in extremely high ROI for his advertising campaign.
Below are the stats from the prelaunch ad campaign on Meta for the Alpha Clash Trading Card Game.
Ad spend:

$19,704.22

Leads

: 8,303

VIPs

: 1096

Cost / VIP

: $21.89

Cost / lead

: $2.37
When we launched on Kickstarter we presold $183,304 in product on just the first day. With only $19,704 in prelaunch ad spend, that's a 9.3x return on investment.
The Reservation Funnel was key to achieving such a high ROI. With that said, there were other parts of the marketing strategy that also contributed to the overall success.
Let's dive into those now.
Other effective marketing tactics
Even though the Reservation Funnel was the most important marketing tactic, there were three other ones worth mentioning.
1. Discord
When someone signed up for the prelaunch email list through the Reservation Funnel, they were invited to join a Discord group.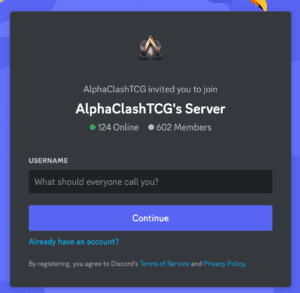 Discord is a very effective channel to build community and relationships with future and current customers. The Alpha Clash server is still super active and will be a big part of delivering a great customer experience for years to come. Check it out for yourself here.
2. Live Kickstarter ads
Just like Meta ads fueled the success of the launch, they continued to drive success for Alpha Clash during the live campaign. Ridge worked with Jellop. Jellop only runs live ads on Kickstarter. Because of their focus, they are the best in the world at what they do.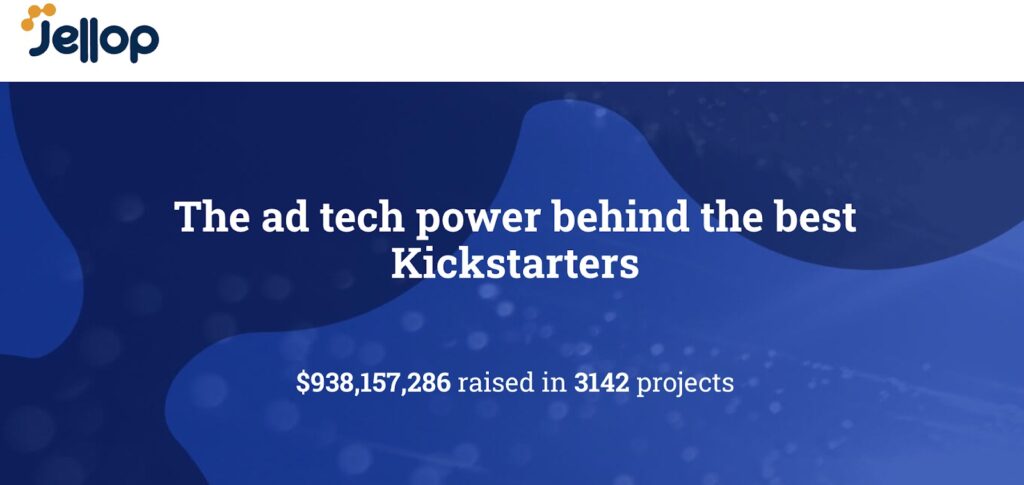 Ridge spent between $600-900 / day with Jellop at an average ROAS of 2.5x.
3. YouTube Influencers
There are many different influencers and channels within Alpha Clash's niche. Ridge got the Alpha Clash Trading Card Game into many of their hands and they left honest reviews. This not only drove traffic to the campaign, but added a layer of credibility as a trusted 3rd party was endorsing the product.
Here are some of the influencers' reviews:
Recap
Ridge has experienced a great deal of success in a short amount of time. This was not because of luck. It was because Ridge built a great plan from the beginning:
He created a company with a clear long term vision and a scalable growth strategy

He joined the LaunchBoom Accelerator to solidify his marketing strategy

He built a highly qualified prelaunch email list using LaunchBoom's Reservation Funnel

He had an extremely high ROI on his email list by using the VIP system

He used Discord for community building, Jellop for live ads, and YouTube influencers to drive additional traffic
Both Ridge's long-term business strategy and marketing strategy are not only applicable to the gaming category. The principles taught can work for all different types of products.
Steal these strategies and apply them to your business.