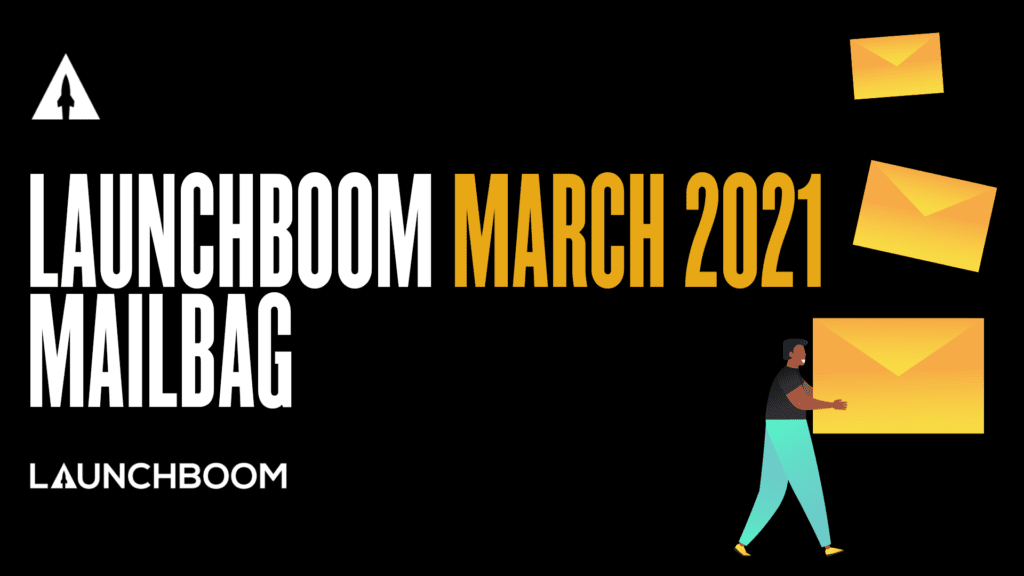 Welcome to the March 2021 LaunchBoom Mailbag! In this new monthly installment, we're going to answer a handful of questions that we've gotten in the past month. For March, we'll talk about launching an eCommerce store after a crowdfunding campaign, ad strategies on different platforms, and whether unboxing videos add value to a product. If you'd like to ask us a question, join the Crowdfunded Community on Facebook!
Question 1
Do you have to do well with a crowdfunding campaign to do well with eCommerce?
Crowdfunding and eCommerce are two different things with two different audiences. Sure, there's overlap, but for the most part, you're looking at different customers. This means that even if you didn't meet your goal, or if you met it but didn't shoot way past it, you can still have a very successful eCommerce presence.
One of the key differences is that crowdfunding is for pre-orders and eCommerce is for selling inventory. While you might occasionally run out of stock while selling on eCommerce, you shouldn't move to an online shop before you have inventory that you can sell and ship out quickly. As long as you understand the difference in audiences and their expectations, your crowdfunding launch won't have much of an impact on your eCommerce sales.
Question 2
Should you use the same ad strategy on different platforms (Google, YouTube, Instagram, Facebook, etc.) or does each platform have its own strategy?
Each platform has its own ad strategy. Broadly speaking, social platforms like Facebook and Instagram grow brand awareness, and Google pay-per-click ads fulfill customers' needs. You might run an ad for your new sneakers on Facebook, but that won't work on Google. Instead, you'll optimize on Google for long-tail keywords like "affordable alternatives to Nike sneakers." The strategy for each platform is different, so having a complete marketing plan is important.
Question 3
Does having great packaging that results in an awesome unboxing experience add real value to the product?
Yes, absolutely! Filming unboxing videos for your products and then using them in your ads can be a great way to bring people to your product. There are different kinds of unboxing videos too. An organic user-generated unboxing video shot on a smartphone can be a great tool for top-of-funnel, while a more professionally produced unboxing video could help with remarketing. Try filming different kinds of unboxing videos so you can test them in your ads.
Thanks to everyone who asked some great questions this month! If you want to get your crowdfunding questions answered, join the Crowdfunded Community on Facebook. Interested in working with us to find solutions to all your crowdfunding questions? Apply to work with us today!