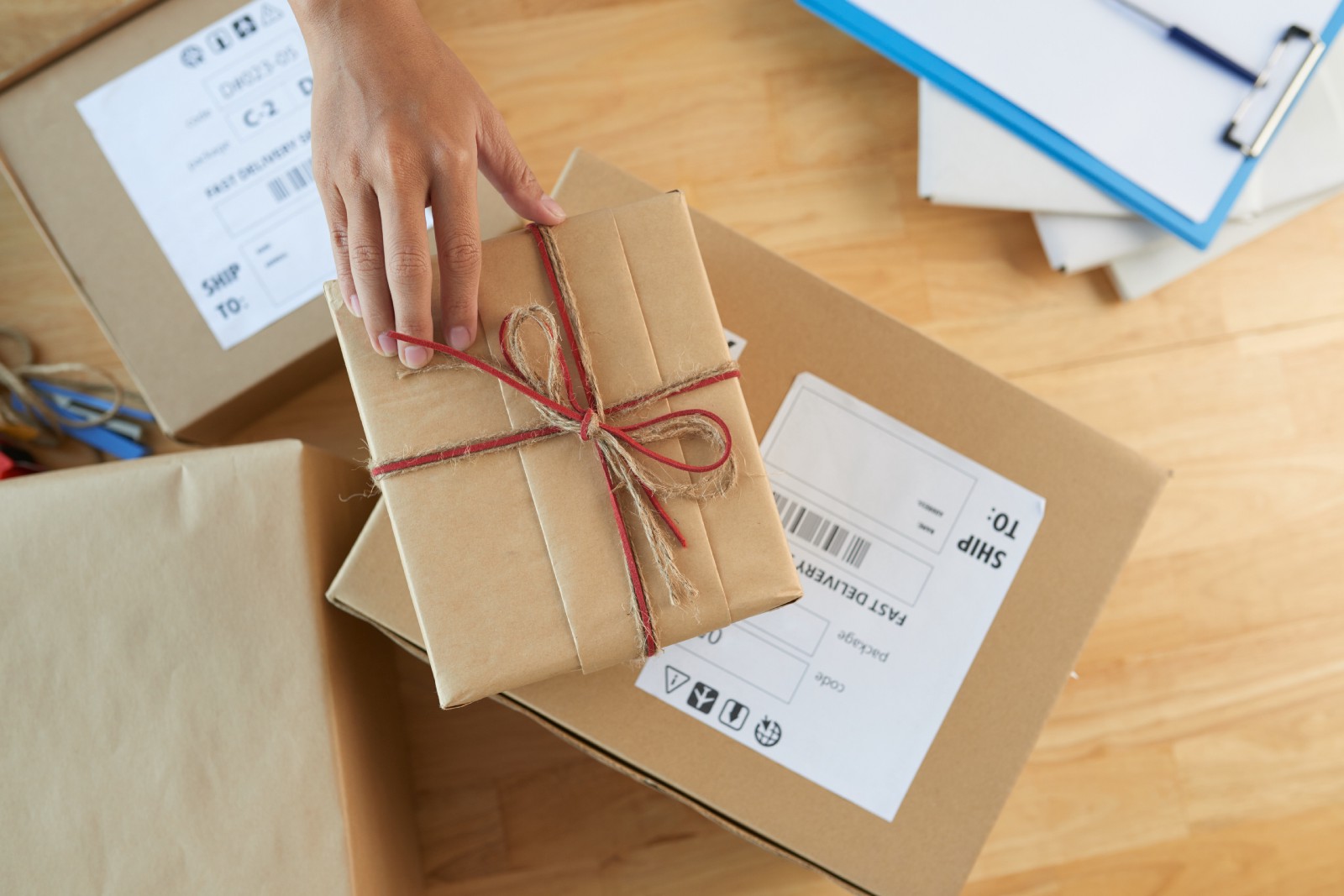 By Rachel Burns, Content Marketing at ShipBob
With all of the excitement of launching a crowdfunding campaign, it can be tempting to procrastinate planning for fulfillment — or even forget it entirely. One of the biggest mistakes first-time crowdfunders make is not thinking through packing and shipping their items from the very start of their campaign. At ShipBob, we've worked with crowdfunding campaigns big and small and want to share our top dos and don'ts for fulfilling backer rewards quickly, easily, and cost-effectively.
DO keep rewards simple
While variety is the spice of life, it's best to give your crowdfunding backers simple, straightforward options for rewards. For example, if one tier reward is a t-shirt, offer one or two color options instead of five. This makes it faster for backers to decide on their reward tier, simplifies production for your suppliers, and makes reward fulfillment faster and more affordable for you. Everybody wins!
DON'T underestimate fulfillment costs
Many first-time crowdfunders forget to factor fulfillment costs into their funding goal and budget. Yet, it can be easy to underestimate the total cost of shipping. This often leads to a rude awakening when it comes time to ship rewards!
At ShipBob, we typically recommend budgeting 20% of your total product costs for backer reward fulfillment. This should cover the costs of packing and shipping items. Your total funding goal should include both the cost of shipping as well as the cost of production. Don't forget to incorporate your predicted costs of both producing and shipping your rewards into your funding goal. Otherwise, you might end up paying out of pocket when it comes time to reward your backers. It's also important to consider packaging costs, sizes, and weights; whether backers will pay additional shipping fees; and potential taxes and duties from shipping internationally (more on that below).
DO gather backer information — and lots of it
The more information you collect from backers upfront, the easier it will be to fulfill their rewards later on. It can sometimes be difficult to reach back out to backers for additional information — such as reward preference or shipping address — after the campaign closes. Collecting backer information upfront can also help make reward fulfillment more efficient and cost-effective. For example, ShipBob can analyze your backers' shipping addresses to distribute your inventory across our network of fulfillment centers to enable faster, less expensive delivery.
DON'T forget about international backers
Most crowdfunding platforms are global, meaning you will likely have some international backers. As mentioned above, it is important to budget for shipping costs, and international shipping is no exception. While it's difficult to predict what percentage of your backers might be international, understanding the costs that go into international shipping can keep you from being blindsided later on. Taxes and duties vary per country, so it's best to consult with your tax specialist ahead of time to help plan for these costs. We recommend familiarizing yourself with your product's Harmonized Tariff System (HTS) code, too. The HTS code is required by customs to categorize the shipment and calculate tax rates.
DO be transparent
Communication is key both during your campaign and after it ends. Transparency goes a long way toward building customer loyalty. During the campaign, make sure you communicate whether your reward pricing includes shipping and whether international backers will need to pay additional fees. Give your backers frequent updates on your campaign, production, and shipping, but make sure not to guess or overpromise. Working with a fulfillment provider that offers real-time updates every step of the way means you can pass information like shipping dates and tracking numbers on to your customers — no guesswork necessary.
Fulfilling backer rewards might seem daunting, but with the right resources and tools, it doesn't have to be! We hope these tips help you get started fulfilling rewards for your backers. For more crowdfunding fulfillment help, or to get started with an experienced fulfillment provider, check out ShipBob and speak with a dedicated crowdfunding specialist.
—