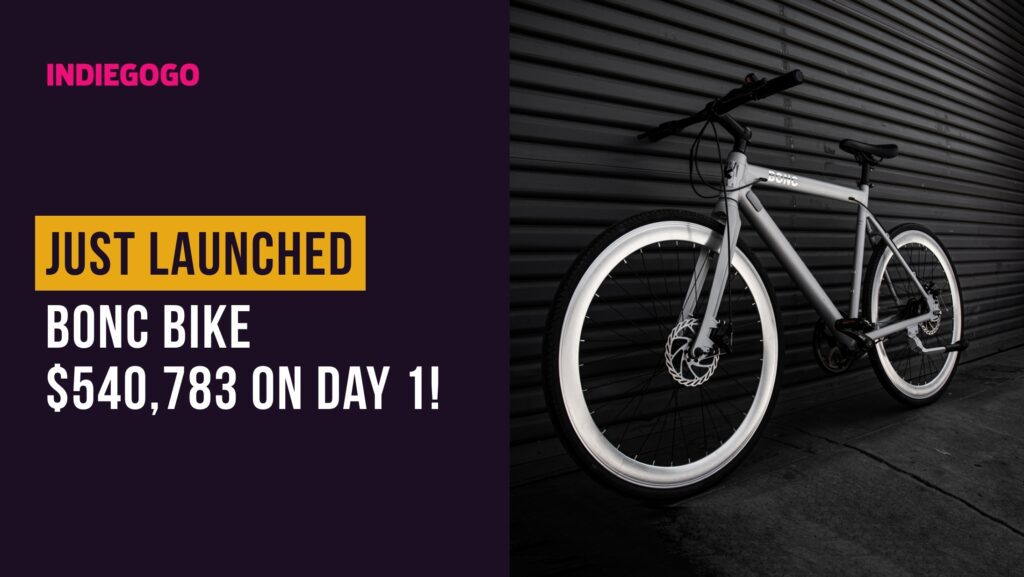 Bonc Bike is a minimalist, stylish ebike that looks just like a normal fixie. It's ultra comfortable, has a max speed of 22mph, and a range of up to 85 miles with its sleek, integrated extended battery.
Bonc Bike raised $540,783 on its first day live on Indiegogo. We're going to break down everything we did before launch to achieve a massive Day 1.
Step 1: Messaging & Positioning – What makes Bonc Bike better than all the other bikes on the market?
This is the question our strategy team needed to answer. The ebike space, especially on crowdfunding, is blowing up, so Bonc Bike really had to stand out from the competition.
Our Strategy Team extensively researched competitor brands to pinpoint what really makes Bonc Bike unique. Through this research, we came up with three main messaging angles that we wanted to test:
Minimalist Design: Bonc Bike is beautiful and its aesthetic isn't over-engineered. The motorized elements are not aggressive and in-your-face, which is a nice change of pace from bright lights or ebikes that look more like motorcycles.
Double your range with a spare battery: Rather than trying to cram a large battery into a bulky frame, Bonc Bike has sleek extra batteries that are easy to carry, and slip onto the bike just like a water bottle to give you extra mileage when you need it.
Sustainable Transportation: Although this one applies to every e-bike, it's a good supporting angle that resonates with the forward-thinking people who make up the crowdfunding backer community.
After identifying what aspects of Bonc Bike we wanted to focus on, we transitioned to strategizing which audiences we would target on Facebook.
Our Strategy Team decided on these four audiences:
Commuters
Sustainability & Green Tech
eBikes and Bike Brands
Early Adopters
We determined that these audiences would resonate the most with our messaging, and would be the best core users to test our ads and landing pages on before scaling out to larger audiences.
Step 2: Testing Our Ads With Our Reservation Funnel – Who wants a Bonc Bike the MOST, and why?
After we develop our initial hypotheses, the next step is to test them out and see what works the best. We'll program carefully constructed tests to isolate our best ads, landing page, and audiences by running traffic through our custom Reservation Funnel. This lets us analyze what creative is getting the most attention (measured by Cost per Lead) and what's getting the most purchase intent (measured by Cost per Reservation).
Here's what our funnel looks like: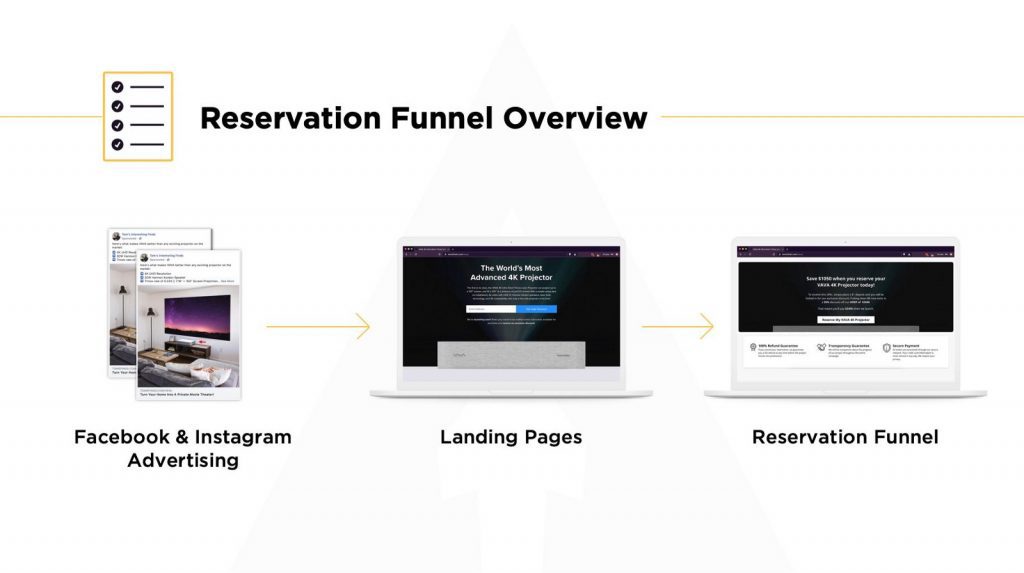 The reason our pre-campaigns always work so well is because we get users to put down a $1 deposit instead of just an email. Those that put down $1 are 30x more likely to back a campaign compared to those who just put down their emails.
Through extensive A/B testing and programming new ads, we ended up with the following results:
Our best performing ad: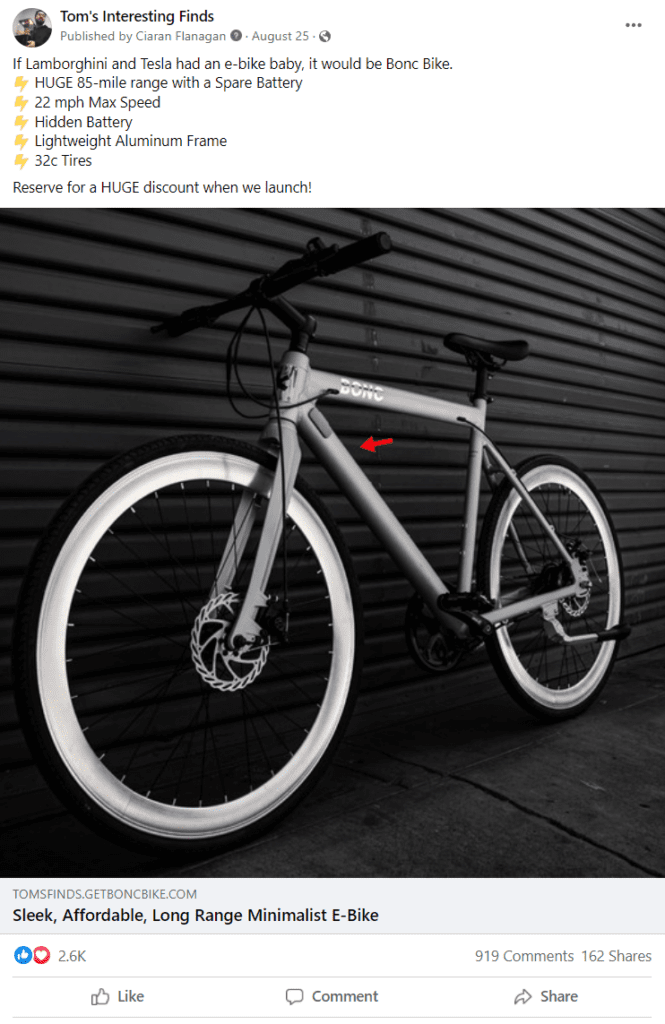 Our best performing landing page: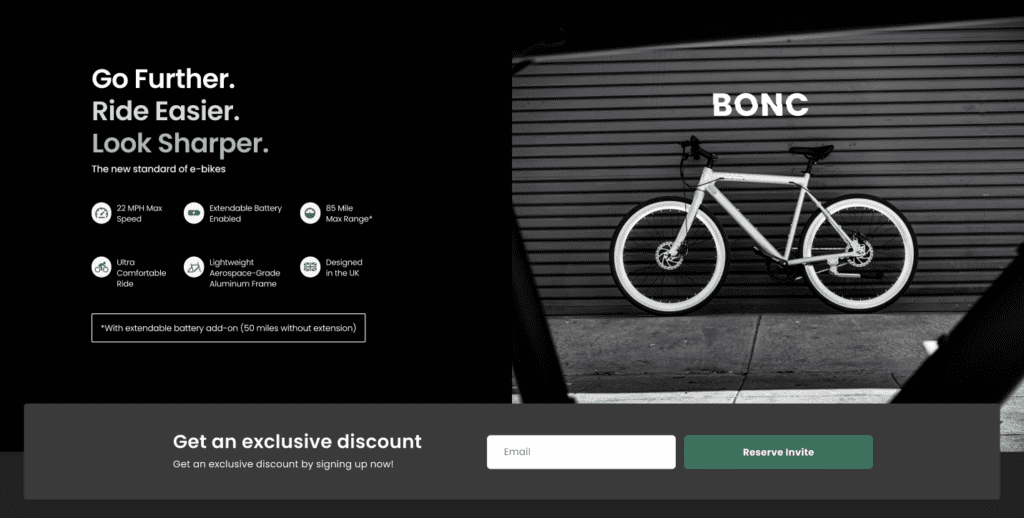 Best Performing Audiences:
Early Adopters
eBike and Bike Brands
We found that focusing on the specs of the bike and then hitting them with an extremely competitive price point on the reservation funnel (an exclusive discount of $999 for our Reservation VIPs) got the best Cost per Reservations.
Step 3: Scaling With Proprietary Audiences – Who better to target than people who have backed other ebike campaigns?
Once we had tested out what was driving the most traffic and converting the most leads and reservations, we pressed on the gas by increasing our budget and bringing in one of our most valuable advertising assets—our proprietary crowdfunding backer lists.
LaunchBoom has worked on hundreds of crowdfunding campaigns, with many in the ebike/electric transportation space, and has the email lists of millions of crowdfunding backers from those campaigns. Separating out the lists from eBike campaigns, specifically, and creating lookalike audiences of them allowed us to scale aggressively and invest much more ad spend into the pre-campaign while keeping our Cost per Lead and Cost per Reservation in a great spot.
Step 4: Putting It All Together – Launching One of the Biggest eBike Campaigns of 2021
Finally, it was time to launch this thing on Indiegogo. The last thing we needed to do was make sure that everything we learned from the pre-campaign was carried over to the campaign page to construct a story that would convert our leads most effectively.
First, we put our best-performing Landing Page Headline at the very top of the campaign page.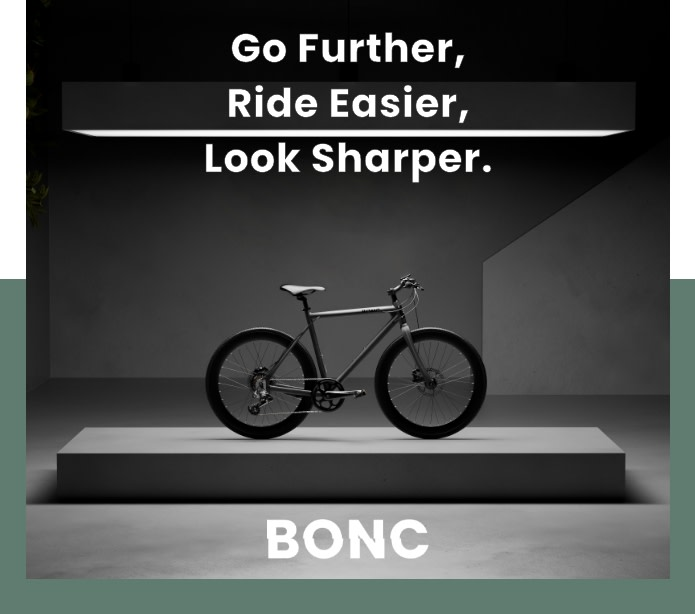 Then, we added a table of icons outlining all the standout features of Bonc Bike right after that, since we found such great engagement from focusing on the bike specs.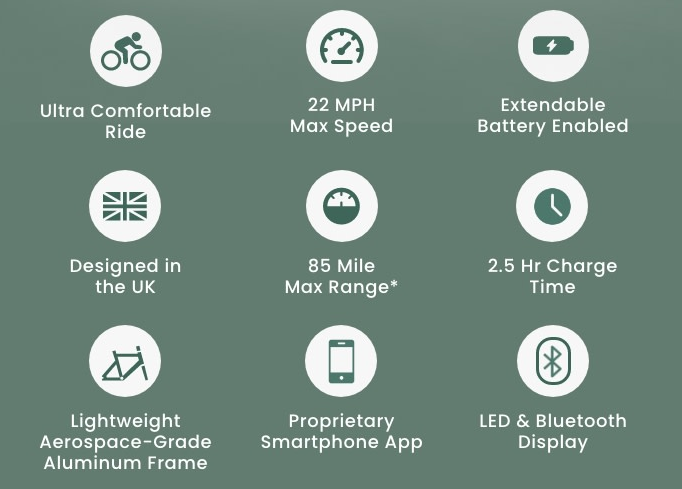 Once we finally launched the campaign on October 20, 2021, we blasted the campaign out to our pre-campaign list and generated a massive raise of $540,783 before midnight on Day 1.
Breaking six figures on your first day is a huge win, and really sets you up for success with organic momentum and a better conversion rate when everyone sees what a great start your campaign is off to.
Are you looking to launch a product soon? Get in touch with us so we can help you break six figures on Day 1, too.