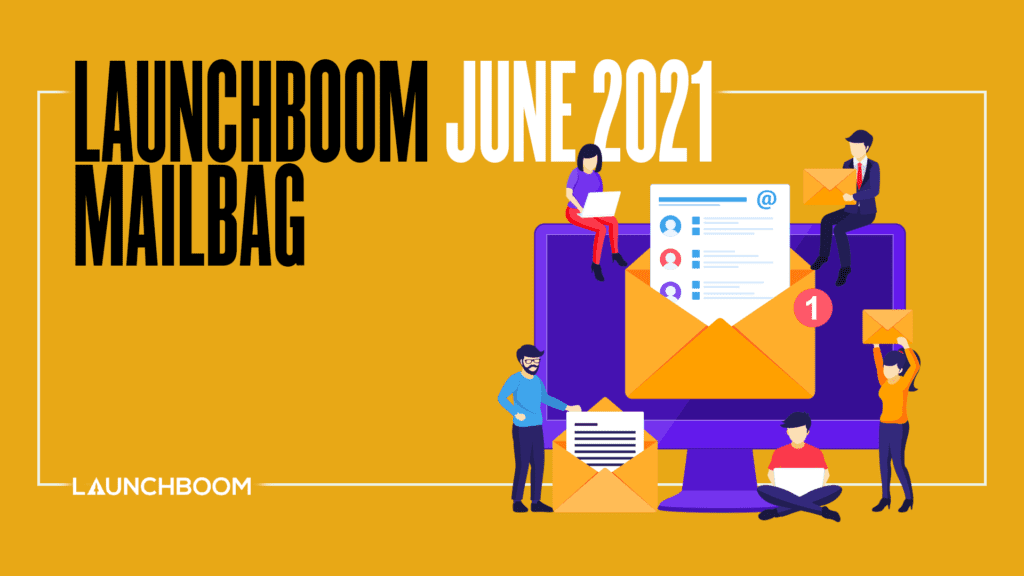 Welcome to our June 2021 mailbag! This month, we're answering questions about countries we work with, picking features to showcase in your crowdfunding video script, and how to plan out your perk structure for your campaign. Want to ask your own question? Join the Crowdfunded Community on Facebook!
Question 1
Can LaunchBoom run a campaign for a company based in New Zealand?
Absolutely! We've worked with creators from all over the world. As long as you're planning to launch a physical product, we'd love to talk with you about partnering on your crowdfunding launch—no matter where in the world you're located!
Question 2
I'm trying to plan my crowdfunding video script, but my product has so many features that I'm afraid it's going to be too long. What should I do?
Generally speaking, you should try to focus on no more than five features in your video. Chances are good that your product has five features, so it's important to figure out which ones should get air time in your video and which ones should be left for later in the campaign page.
One of the best ways to figure out which features are the most important to your audience is to run ads highlighting your different features. You can judge which ads get you the best returns, whether you're tracking clicks, leads, or reservations. You can then use that data to inform what should be in your crowdfunding video script. Emphasize what people are the most positive about!
Remember, too, that not focusing on something in our video doesn't mean you shouldn't mention it at all. The extended battery life on your cordless vacuum might not be one of your top features, but you can still talk about it on your campaign page. Your campaign page can be as long as you need it to be to get your information to your backers. Your video is there to point out the most important features and grab viewers' attention, but everything else about your product should be on the campaign page.
Question 3
Our base products range from $5 to $25, but we introduced other products that can go as high as $10,000. We plan to list the base items in the first seven perks and the bigger items in the elevated perks once we've reached our initial goal. Is that a good plan?
Generally speaking, the number one thing that keeps people from backing campaigns is confusion. Having too many perks with too many moving parts will make things a lot more confusing. Just because a platform lets you have 10 tiers of rewards doesn't mean you have to use all 10—or that you should.
Be clear about what you're offering and keep it simple; that's the best way to convert more visitors into backers. You can offer other things as add-ons later if you feel strongly about it, but the easier it is for people to understand your tiers, the more likely it is that they'll support your campaign.
Thanks to everyone who asked a question this month! If you want to get your crowdfunding questions answered, join the Crowdfunded Community on Facebook. Interested in working with us to find solutions to all your crowdfunding questions? Apply to work with us today!