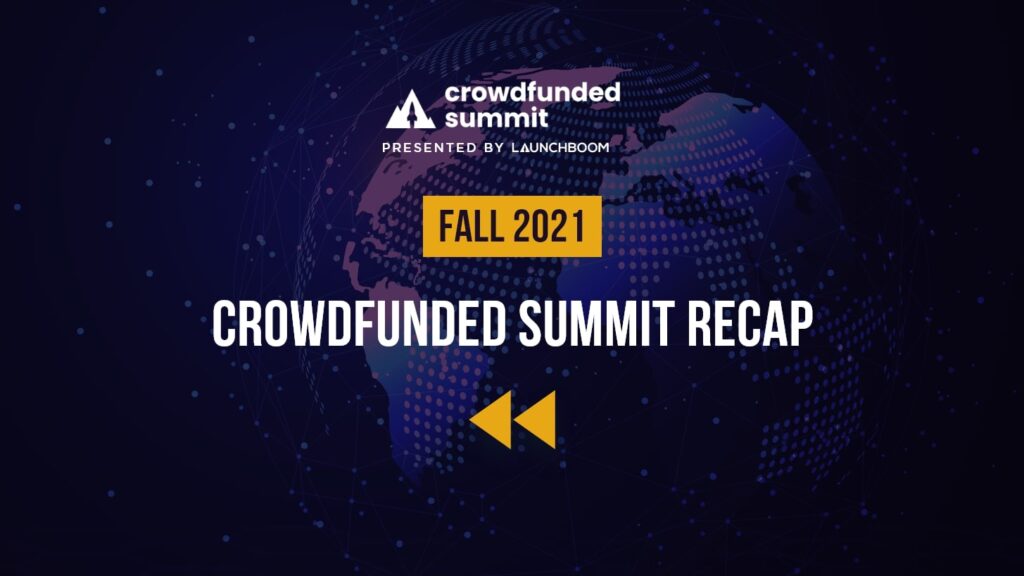 The Fall 2021 Crowdfunded Summit, held on October 5-6, has come and gone. If you missed it, don't worry, we've got you covered with some of the event's highlights.
Here's an overview of some stats from the Summit:
Total attendees: 3,503
Number of presentations: 30 over two days
Guest Speakers: 22
LaunchBoom Presenters: 11
Let's dive into Day 1.
Day 1 – Crowdfunded Summit
For this Summit, we packed 20 presentations into just the first day! If there's a topic related to crowdfunding you can think of, you can bet we covered it.
From general crowdfunding tips to how to raise millions launching indie video games, Day 1 had an all-star lineup of value-packed topics. At three talks an hour, though, it was impossible to catch each one live.
These were the three presentations that had the highest live attendance: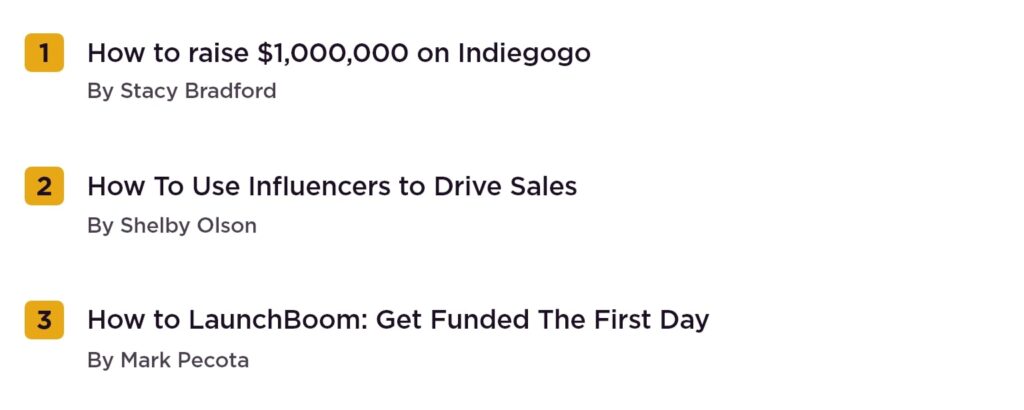 Our third ever Pitch Competition rounded out Day 1 and was our biggest one yet with over $200,000 in prizes up for grabs.
It was an incredibly tight race with five awesome finalists, but in the end, there could only be one Grand Prize winner!
Winner: PUTTR – Matt Allard
Grand Prize: $118,870 in goods and services
Check out a full recap of the Pitch Competition here.
Shoutout to our generous sponsors for providing these awesome prizes:
Sponsor
Prize
KickBooster

Premium E-commerce Success Pack




Guaranteed KickBooster Promotion




Free Pledge Manager Activation




Free Affiliate Marketing Product Subscription




Affiliate Marketing Strategy Session

Platform88

Engineering & Consulting Services

Turnkey Product Management

Amazon SOP Accelerators + Strategy Session

KickFurther

$20,000 in No-cost Funding

Eastman IP

Intellectual Property Strategy & Protection Session

StartEngine

Waived StartEngine Campaign Management Fee

RetailBound

Retail Prep Package

Mako Design + Invent

Design and Strategy Intensive

Lemonlight

Crowdfunding Launch Video

Easyship

Shipping Credit

Backerkit

Backerkit Marketing Ad Spend

Indiegogo

Indiegogo Homepage Carousel Placement




Indiegogo Newsletter Placement

LaunchBoom

Full Accelerator Course
Day 2 – Product Launch Intensive
The Product Launch Intensive was our exclusive VIP-only workshop where we took students through one of the least understood parts of crowdfunding: pre-launch testing.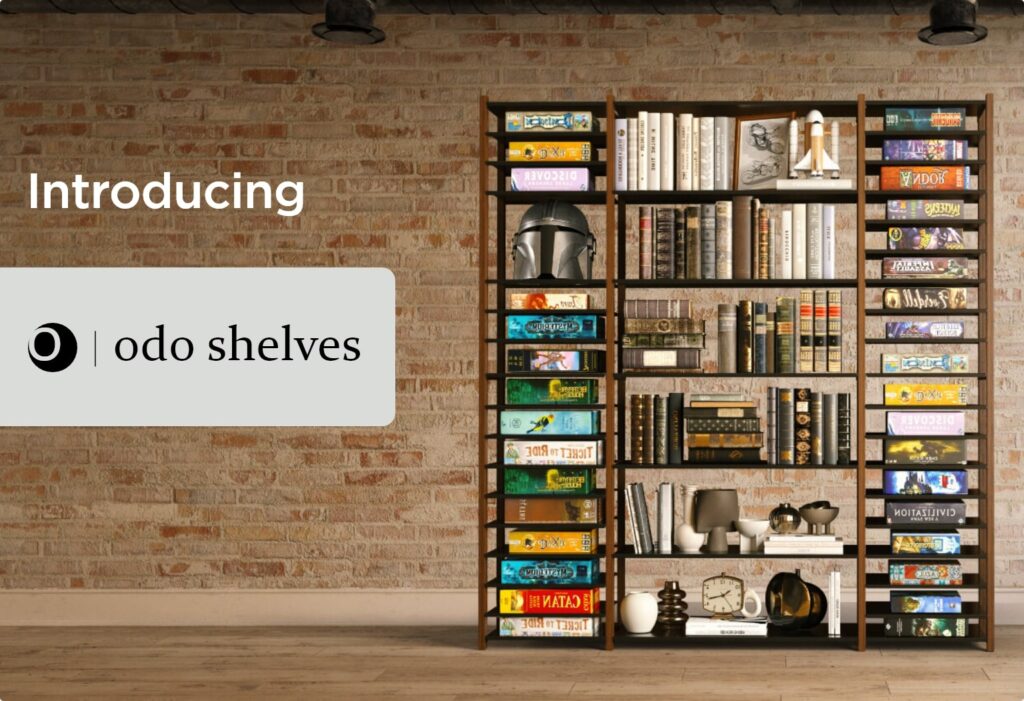 Using this real product idea in its development stage, LaunchBoom experts provided a seven-hour crash course on the following pre-launch stepping stones:
Creating Your Minimum Viable Product – Mark Pecota (CEO)
Product Positioning for Crowdfunding – Jaime Cantarovici (Sr. Campaign Strategist)
Copywriting for Your Landing Page – Tara Caguiat (Copywriter)
Creating Landing Pages That Convert – Randy Betancourt (Designer)
Creating Engaging Ad Copy & Creative – Chase Borden (Lead Campaign Strategist)
Audience Research & Audience Setup – Soren Fuchs (LaunchBoom Academy Coach)
Advertising Programming and Testing Mentality – Chase Borden (Lead Campaign Strategist)
Wrapping up the workshop was a special Q&A session with CEO Mark Pecota, President Will Ford, and LaunchBoom Academy Director Joe Piperni.
Special Thank Yous
Firstly, we need to give another round of recognition and thank you to all of our sponsors. Without them, our Crowdfunded Summit would not be what it is today. They've allowed us to provide so much value to attendees, and we're excited to keep building this event bigger and better!

A big thank you also goes out to all of our speakers! Everyone who was a part of the presentations, from the LaunchBoom team to our guest speakers, was grateful for the chance to educate and engage personally with the audience.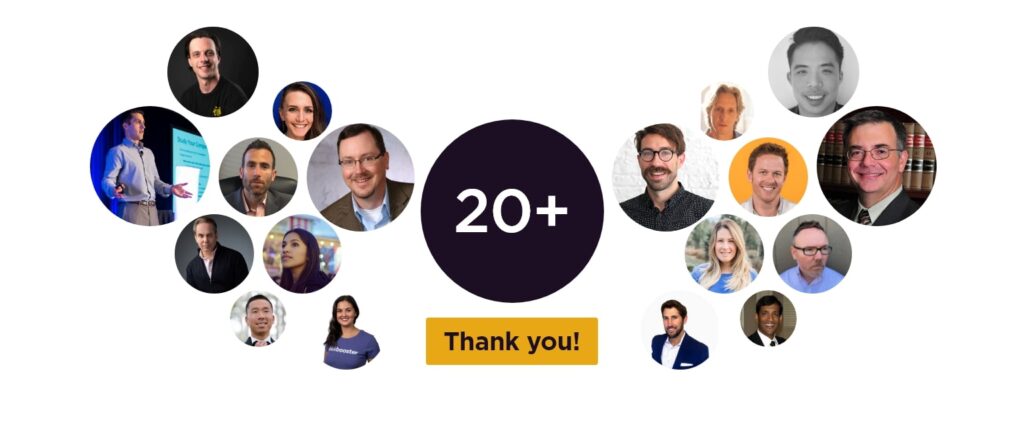 And lastly, the biggest thank you of all goes to our attendees and VIPs! Without you, there is no Crowdfunded Summit.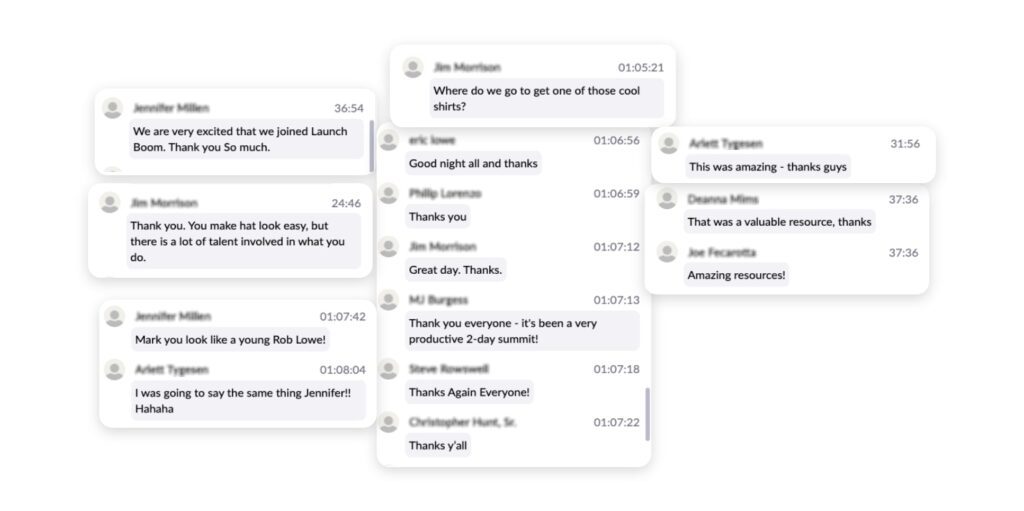 You all are the best!
For more information on upcoming events, subscribe to our newsletter below. If you've got a product idea or are interested in learning more, don't hesitate to book a call with us.