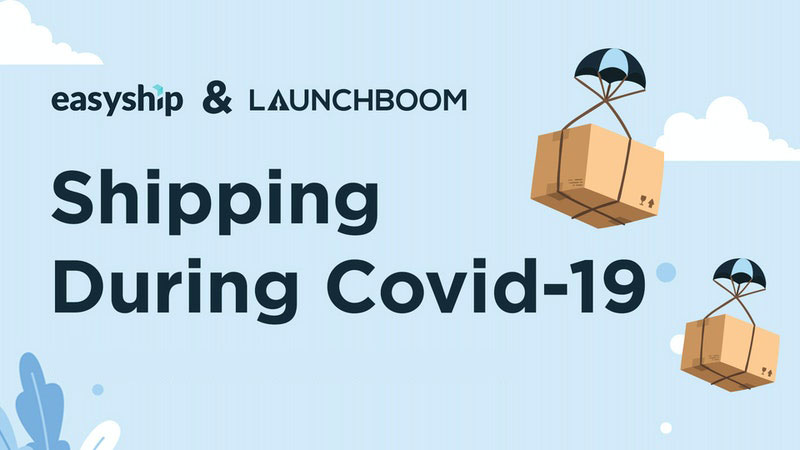 How is COVID-19 affecting shipping and fulfillment once a crowdfunding campaign wraps up? That's what we wanted to find out, so we reached out to our partner Easyship to find out. This webinar was originally live on April 23, 2020, but you can watch the replay here. (And yes, a lot of this information is still relevant even months later!)
Here are the topics that we covered in the webinar:
How COVID-19 affects the supply chain (and how that affects you)
Impacted couriers and shipping lanes
Upcoming rate adjustments and surcharges to be mindful of
How Easyship's features help maintain affordable rates and added transparency
At the end of the webinar we opened it up to Q&A to answer all of the audience's questions around COVID-19 shipping and general crowdfunding questions. Easyship and LaunchBoom were both involved in the Q&A, so questions were addressed by experts from agencies handling different parts of the process. We covered a lot of topics, so be sure to check out the replay of this webinar. It's essential if you're planning to launch a campaign during COVID!
This isn't the only webinar we've hosted. Check out our webinars page to see all of the topics we've covered!