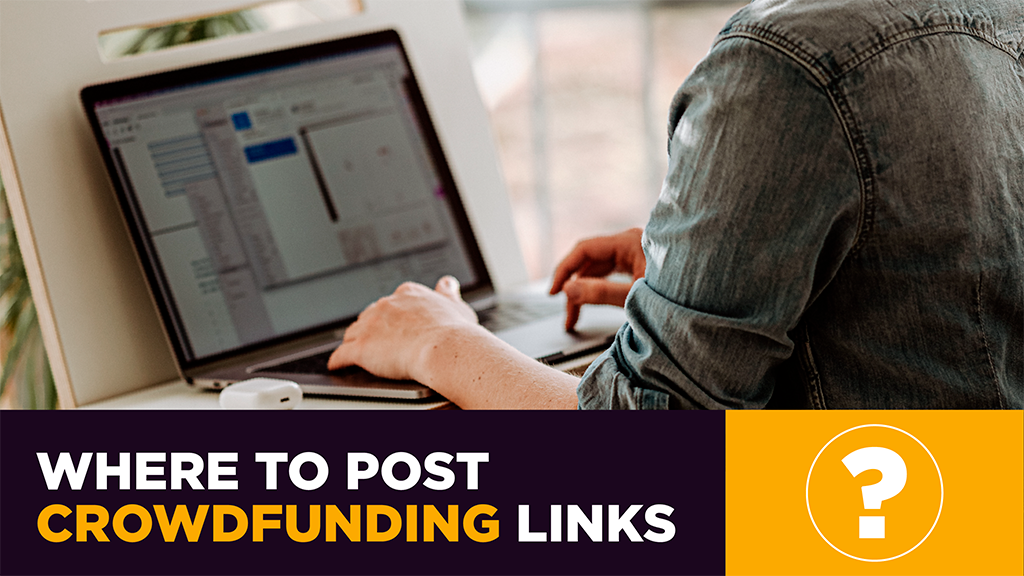 Many crowdfunding campaigns struggle to get the visibility they need to succeed.
See, launching a crowdfunding campaign is like starting a business—it takes hard work, dedication, and a bit of luck to succeed. But just like a business, your crowdfunding campaign won't go very far if nobody knows about it.
"When it comes to a crowdfunding campaign, you have to hustle to create the buzz around it, convincing others that people are really 'hot' on your idea."
—Drew Hendricks, Buttercup
But fear not. We are here to guide you through the maze of promotion and show you the best places to post your crowdfunding links.
Key Takeaways
There are many free places to promote a crowdfunding campaign, including social media platforms, crowdfunding-specific websites, and pre-campaign email strategies.
Facebook, Twitter, Instagram, and LinkedIn are all great platforms for promoting crowdfunding campaigns, with Facebook being the most effective.
Crowdfunding-specific websites like Kickstarter and Indiegogo can also be effective for promoting your campaign.
Pre-campaign email strategies and crowdfunding PR firms can help you reach a wider audience and generate more interest in your campaign.
Where Are the Best Places to Post Crowdfunding Links?
In 2022, social media had approximately 4.59 billion users worldwide. This number is projected to increase to almost 6 billion in 2027.
But with so many social media platforms, knowing which ones to focus on is challenging.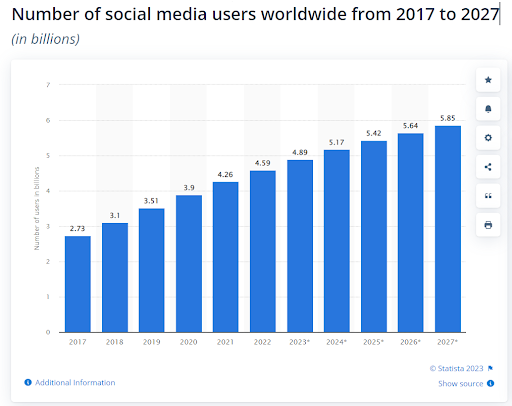 Facebook
Facebook is one of the world's most popular social media platforms, with over 2.963 billion active users as of January 2023.
Why not use all those eyeballs for more than just sharing cute cat videos and family photos?
From setting up a crowdfunding page to using Facebook ads and engaging with your followers, we'll talk about how to leverage Facebook's features to reach a wider audience and generate more interest in your campaign. But first…
What are Crowdfunding Facebook Ads?
Crowdfunding Facebook ads are a paid promotion feature on Facebook that allows you to reach a wider audience beyond your current followers.
With Facebook ads, you target specific demographics, interests, and behaviors to reach people most likely to be interested in your campaign.
Facebook offers several ad formats, including video, image, and carousel ads, to help you showcase your product and generate interest in your campaign.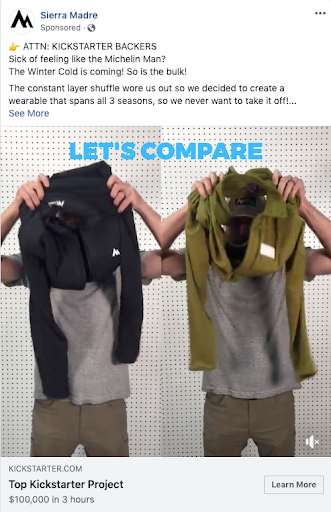 If you're looking to boost your crowdfunding campaign and need some help with Facebook ads, we've got you covered. Our team of experts has a ton of experience in running successful ad campaigns and can provide you with the guidance and support you need to reach your goals.
How to Do Crowdfunding on Facebook
To get started with crowdfunding on Facebook, you'll first need to set up a crowdfunding page.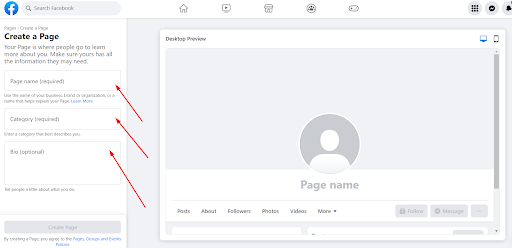 This page will serve as the central hub for your campaign on Facebook, where you'll direct people to learn more about your product and support your campaign.
How to Set up a Crowdfunding Page on Facebook
To set up a crowdfunding page on Facebook, follow these steps:
Go to the "Create" tab on Facebook and select "Page."
From there, enter your "Business or Brand" name.
Make sure to choose the "Cause" category.
Customize your page with your campaign details, images, and videos.
Once you've set up your crowdfunding page, it's time to start promoting your campaign on Facebook. Here are some tips for using Facebook to promote your crowdfunding campaign:
Use Facebook Live to engage and update your followers on your progress.
Use Facebook groups to connect with people who are interested in your campaign.
Post cross-platform to reach a wider audience and drive more traffic to your campaign page.
How to Start Crowdfunding on Facebook
Here's a step-by-step guide on how to get started:
Identify Your Goal – Before you launch your campaign, you need to clearly understand what you're trying to achieve. Set a realistic fundraising goal, and make sure you have a solid plan for how you will use the funds.
Create Your Campaign Page – Your Facebook campaign page is where you'll showcase your product or project and share your story with potential supporters. Make sure your page is visually appealing and easy to navigate.
Choose Your Campaign Type – There are two main types of crowdfunding campaigns: donation-based and rewards-based. With a donation-based campaign, supporters make donations without expecting anything in return. With a rewards-based campaign, you offer rewards or incentives to supporters who donate.
Set Up Your Payment Processing – Make sure you set up your payment processing system correctly and provide clear instructions for how supporters can donate.
Promote Your Campaign – Once your campaign page is live, it's time to start promoting it. Use Facebook's advertising features to target specific demographics, interests, and behaviors. Share your campaign page on your profile, as well as in relevant groups and forums.
Engage With Your Supporters – As your campaign gains traction, stay engaged with your supporters. Respond to comments and messages promptly, and keep them updated on your progress.
Follow-Up – After your campaign ends, follow up with your supporters and fulfill any rewards or incentives promised. Provide updates on your progress and thank your supporters for their contributions.
Using Facebook to Post Cross Platform
Posting your campaign on multiple social media platforms is an effective way to reach a wider audience.
With just a few clicks, Facebook makes it easy to share your campaign on other platforms, such as Instagram and Twitter. Here is how you use Facebook to post cross-platform:
Go to your crowdfunding page.
Click on the "share" button under your campaign image.
Select the social media platforms you want to share your campaign. You can choose from various platforms, including Instagram, Twitter, LinkedIn, and more.
Customize your message and hashtags – This helps to make it more appealing to your target audience. Ensure to include relevant keywords and phrases to increase the visibility of your campaign.
Post your campaign on the selected platforms.
Make sure to monitor the performance of your posts and adjust your strategy as needed.
2. Twitter
With just 280 characters to express yourself, Twitter can seem like a challenging platform to promote your crowdfunding campaign. (As of February 2023, Twitter Blue users are allowed up to 4000 characters per tweet).
And with so many tweets being sent out every second, making your campaign stand out can be daunting.
BUT…
"Twitter is perfect for crowdfunding if used correctly because of its reach and the speed with which news can be spread."
—KENDALL ALMERICO, Entrepreneur
Crowdfunding Twitter Ads
With Crowdfunding Twitter Ads, you can cut through the noise and reach the right people at the right time.
Krowdster.co says, "You'll be surprised how well Twitter Ads work if the right targeting is in place."
Here are some tips for running successful Crowdfunding Twitter Ads:
Act fast and optimize your campaigns for maximum impact – Post engaging updates frequently. Capture people's attention quickly and keep them engaged.
Have a pinned tweet that explains your crowdfunding campaign
Optimize hashtags
Tag the right people and use relevant images
Use tools like Brand24 to find influential Twitter users
Crowdfunding Hashtags
Hashtags are powerful for organizing conversations on Twitter and making your content more discoverable.
Include relevant hashtags in your tweets. This will help you reach a wider audience and connect with people interested in your crowdfunding campaign.
Research popular hashtags – Research to find popular hashtags in the crowdfunding community.
Use specific hashtags – Consider creating hashtags specific to your campaign. This helps you stand out from the crowd and make it easier for people to find your content.
Don't overdo it – While hashtags are a powerful tool for promoting your campaign, it's important not to overdo it. Using too many hashtags in your tweets can come across as spammy and turn off potential supporters. Stick to a few relevant hashtags per tweet for the best results.
Use hashtags across multiple platforms – Hashtags aren't just limited to Twitter. Use them on other social media platforms like Instagram and LinkedIn as well. Using the same hashtags across multiple platforms helps you create a consistent brand identity and make it easier for people to find your content.
Participate in hashtag chats – Twitter is home to many hashtag chats, where people come together to discuss a specific topic or theme. Participating in these chats is a great way to connect with others in the crowdfunding community and promote your campaign to a wider audience.
Influencer Outreach
Partner with influencers who have a large following and an engaged audience.
Offer them incentives such as free products or services, exclusive content, or a percentage of the funds raised. Ensure the incentives are relevant to the influencer's audience and align with your campaign's goals.
Twitter vs. Facebook for Crowdfunding
Facebook has a median CPM of $8.35 and a median CPC of $0.57, which is way higher than Twitter's median CPM of $5.93, and its median CPC of $0.40.
Therefore, Facebook offers several advantages, making it the better choice for most campaigns. Here's why:
Larger user base – Facebook has 2.8 billion active users compared to Twitter's 330 million.
More targeting options – Facebook offers more advanced targeting options than Twitter, allowing you to reach the most relevant audience for your campaign.
Better Ad performance – You're more likely to see a better return on investment (ROI) for your ad spends on Facebook.
More visual content – Facebook is a more visual platform than Twitter, allowing you to showcase your campaign with photos, videos, and graphics. This will help you grab people's attention and drive more engagement from your audience.
3. Instagram
If a picture is worth a thousand words, then Instagram is worth a million when it comes to promoting your crowdfunding campaign.
With over 1 billion active users and a focus on visual storytelling, Instagram is the perfect platform to showcase your project and connect with potential supporters.
Crowdfunding Instagram Ads
To make the most of Crowdfunding Instagram Ads, create high-quality visuals, include a clear call-to-action, test different ad formats, and monitor your performance to optimize over time.
Instagram Stories
Instagram Stories is a feature on Instagram that allows users to post photos and short videos that disappear after 24 hours.
Instagram Stories offer a unique way to showcase your project and connect with potential supporters.
Share behind-the-scenes content
Add interactive elements
Use creative visuals
Instagram Influencers
Influencers have become a backbone of modern marketing, which is no different for crowdfunding campaigns.
Influencers promote your campaign in various ways, including sponsored posts, product reviews, or behind-the-scenes content that gives their audience a glimpse into the project or campaign.
Instagram vs. Facebook for Crowdfunding
Yes, Facebook and Instagram are owned by the same parent company, which means they share certain features and functionalities.
However, when it comes to crowdfunding, there are some important differences between the two platforms that make Facebook the better option.
Facebook has a larger and more diverse user base than Instagram
Facebook's platform is designed for longer-form content
Facebook offers a more robust set of features for crowdfunding campaigns, including the ability to create dedicated crowdfunding pages and run fundraising campaigns.
if you're feeling stuck with your Instagram ads and want to take them to the next level, we're here to help! Talk to us today so that we can make your Instagram ads sparkle.
4. LinkedIn
LinkedIn is ideal for promoting crowdfunding campaigns, particularly B2B products or services.
"Whether it is interest-centric groups, surveys, InMails, introductions, or lead generation, LinkedIn is an invaluable tool for crowdfunding and business success."
—CrowdCrux
LinkedIn is designed for professional connections and business networking, unlike other social media platforms.
This makes it a great platform for reaching a targeted audience of business professionals interested in new and innovative products or services.
LinkedIn Groups
LinkedIn groups provide a platform for networking, sharing ideas, and building relationships with potential supporters and investors.
For example, STARTUP SPECIALISTS NETWORK GROUP is a startup specialist network group on LinkedIn. Here, you can engage with the group by sharing value-added content, participating in discussions, and building relationships with group members.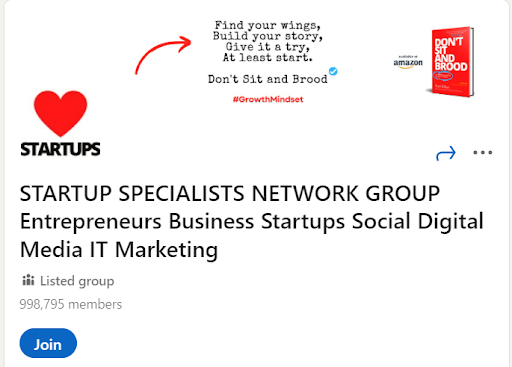 Crowdfunding LinkedIn Ads
The key to success with LinkedIn Ads is compelling ad copy that engages users and encourages them to take action.
Use strong headlines, persuasive language, and eye-catching visuals to grab users' attention and drive more clicks to your campaign page.
LinkedIn Influencers
Did you know LinkedIn influencers are not just limited to individuals with large followings? In fact, many influencers on LinkedIn are not well-known celebrities or social media personalities but rather experts in their field who have built a reputation for thought leadership and expertise in their industry.
These influencers may not have millions of followers, but they have a highly engaged and targeted audience that trusts their opinions and insights.
By partnering with these influencers, you can tap into a highly engaged and targeted audience interested in your industry and your campaign.
So don't overlook the power of micro-influencers on LinkedIn.
LinkedIn vs. Facebook for Crowdfunding
While LinkedIn is great for targeting a B2B audience, Facebook has a larger and more diverse user base that includes individuals from all walks of life and industries.
One of the key advantages of Facebook is its ability to facilitate social sharing and engagement.
By leveraging the power of social sharing, Facebook users help to spread the word about your crowdfunding campaign to their friends and followers, generating more buzz and driving more pledges.
5. Reddit
Reddit is a valuable platform, but it's important to understand the platform's rules and guidelines for self-promotion.
Reddit is a community-driven platform. It values authenticity and transparency, so it's important to approach self-promotion on the platform with care.
One way to promote your crowdfunding campaign on Reddit is to find relevant subreddits where your target audience is active and engage with them meaningfully.
This could include answering questions, providing valuable insights and advice, and sharing relevant content that is not directly promotional.
6. TikTok
Unlike other social media platforms, TikTok's short-form video format allows you to showcase your product or service in a creative and visually appealing way that resonates with users.
But perhaps the biggest advantage of TikTok is its highly engaged and youthful user base. With over 60% of its users under 30, TikTok offers you a unique opportunity to reach a highly engaged and influential audience passionate about discovering new products and services.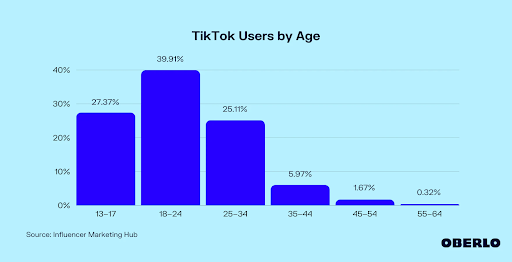 7. Pinterest
"Pinterest trends aren't a flash in the pan. In fact, trends on Pinterest sustain 21% longer monthly growth than trends elsewhere on the internet."
This makes Pinterest an ideal platform for promoting your crowdfunding campaign, as users are more likely to engage with relevant and trending content for a longer period.
In addition, Pinterest offers a range of advertising options, including promoted pins and sponsored content. This will help you reach a wider audience and generate more pledges for your campaign.
Reddit vs. Facebook for Crowdfunding
Reddit will help you drive traffic to your crowdfunding campaign.
However, it's often less effective than Facebook when it comes to generating pledges.
Why? Reddit users tend to be more focused on content consumption rather than taking action, which makes it difficult to convert them into backers.
Crowdfunding Specific Websites
Crowdfunding-specific websites offer more than just a platform for launching your campaign.
These websites provide you with a range of benefits and advantages to help you maximize the success of your crowdfunding campaign.
For example, crowdfunding-specific websites like Kickstarter and Indiegogo offer a highly engaged community of backers passionate about discovering and supporting new products and services.
These communities provide valuable feedback and support throughout your campaign, helping you refine your messaging and reach a wider audience.
Kickstarter and Kickstarter Forum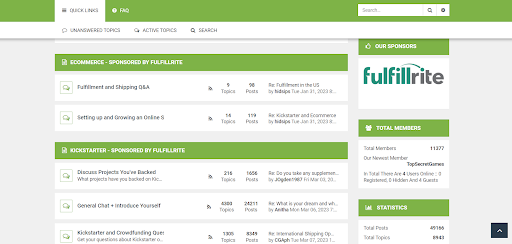 From art projects to tech innovations, Kickstarter has helped fund countless endeavors, allowing people to realize their dreams. If you advertise with Facebook, you can add your Meta Pixel to track your ads effectively.
But did you know that there is a Kickstarter Forum? This is a dedicated forum for creators. This online space serves as a hub for discussion, advice, and support, connecting creators with each other and with industry experts.
It's a valuable resource for anyone looking to launch a project on the platform or seeking feedback on their work.
NOTE: Kickstarter Forum is not affiliated with Kickstarter.
Indiegogo
One interesting fact about Indiegogo is that it has a dedicated section called "InDemand" campaigns.
InDemand allows successful crowdfunding campaigns to continue accepting pre-orders and pledges even after their initial campaign has ended. This means creators can keep generating revenue and building momentum even after their campaign officially closes.
InDemand is a valuable tool for creators who want to keep the momentum going and continue growing their customer base.
It also allows backers who missed out on the initial campaign to still support the project and receive the rewards they missed. Overall, InDemand is a win-win for everyone involved, and it's just one of the ways that Indiegogo is innovating in the crowdfunding space.
Pre-Campaign Email Strategy
"I may sound like a broken record at this point, but I'll say it one more time: your email list
should be the main driver of revenue in the first 48 hours of your campaign."
—By Mark Pecota in CROWDFUNDED
This strategy aims to build excitement, create anticipation, and generate interest in the upcoming campaign.
This urgency can lead to a higher conversion rate and more pledges in the critical early stages of the campaign.
A pre-campaign email strategy also helps you test and refine your messaging before launching the campaign.
By getting feedback from your subscribers, you can fine-tune your pitch, adjust your pricing, and address any concerns or objections before going live. This will help you avoid costly mistakes and maximize your chances of success.
Crowdfunding PR Firms, Sponsored Blog Posts, and Promotion Platforms
Crowdfunding PR firms specialize in helping you craft and distribute press releases, build relationships with journalists and media outlets, and generate coverage for your campaign.
Also, sponsored blog posts are another way to generate exposure for a crowdfunding campaign. Partner with influential bloggers or influencers in the relevant niche or industry. You can then tap into their audience and leverage their credibility and reach to promote the campaign.
Finally, promotion platforms are online services offering various promotional tools and services for crowdfunding campaigns. These platforms include solutions such as email marketing, social media advertising, and targeted outreach to potential backers, all designed to drive traffic and pledges to the campaign.
While these tactics can be effective, we recommend approaching them strategically and evaluating your budget and how much you'd be willing to spend on these campaigns.
And if you are not sure, talk with one of our crowdfunding experts here at LaunchBoom.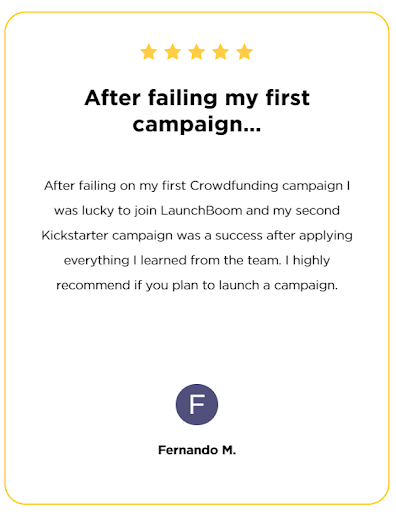 Final Thoughts on Where to Post Crowdfunding Links
When it comes to where to post crowdfunding links, the options are vast and varied.
However, the key to success is not just posting your crowdfunding links everywhere but being strategic and intentional about where you post them.
Focus on platforms and channels that align with your target audience. Moreover, it's important to think beyond just posting links and consider creating a cohesive, engaging campaign that resonates with your audience.
If you're feeling overwhelmed or unsure about where to start with your crowdfunding campaign, LaunchBoom can help. Learn how we can help you bring your ideas to life.