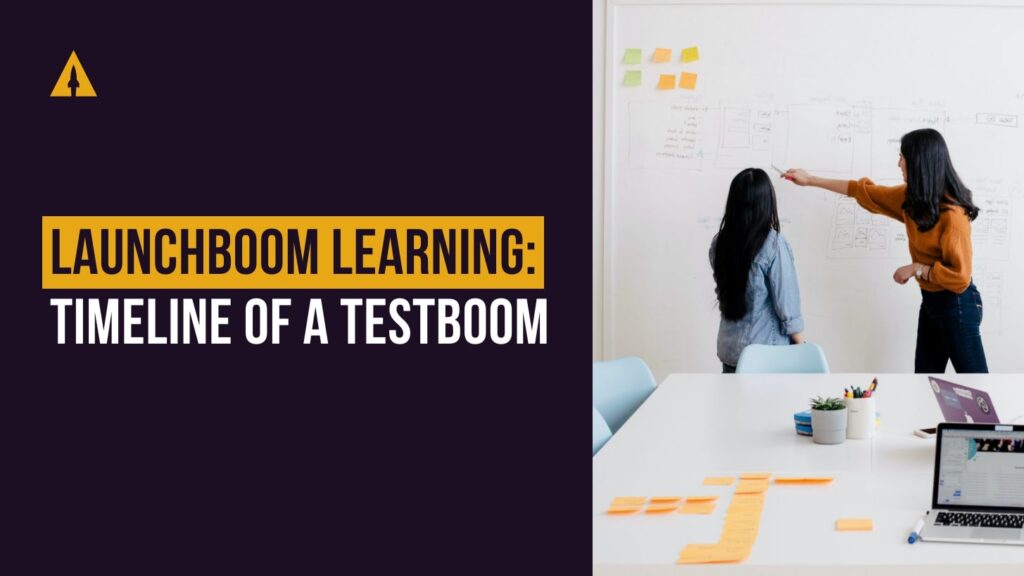 Crowdfunding is the best way to bring a consumer product to market because a successful campaign on Kickstarter or Indiegogo can pay for so many of your startup expenses. And though crowdfunding comes with its own set of risks, there's something you can do to mitigate them: testing.
Testing a product's viability gives you an idea of how it will perform during an actual crowdfunding launch. At LaunchBoom, we've developed our own system for testing products that we call TestBoom.
The value of a TestBoom can't be overstated, because it tells you:
If there's enough demand for your product to make a launch worth it
What specific copy, graphics, GIFs, and videos bring in the most potential customers at the lowest cost to you
What messaging resonates with your audience
How much of your email list is likely to convert
What the best price for your product is
Discovering these learnings is important, but so is knowing how we arrive at those results. Committing to a process like TestBoom can feel like a leap of faith, which is why we want to give you an inside look.
Here's everything you need to know about the timeline of a TestBoom broken down into its key phases.
Phase 1: Onboarding (2 Weeks)
Once you've signed up for TestBoom, we'll provide you with an account and login to our onboarding app.
Think of the onboarding app like one giant checklist. We include every step you'll need to take for us to start a TestBoom, the biggest of which is the Key Information Questionnaire. This is where you'll provide us with everything we need to know about you, your company, and your product, so we can create the best product positioning possible within the crowdfunding space.
On top of that, there are also various administrative steps that you'll go through like linking us with your Stripe account so we can receive reservation deposits from customers, and registering with Mailchimp for email marketing. We provide instructions and guides to make this as easy as possible and have onboarding specialists who can help you at any time if any areas are confusing. If you've got other existing assets like product photos, email lists, or a functional prototype, this is when you'd send them to us.
If you can't provide any visuals that we can use for running ads and building landing pages, you can provide us with CAD models of the product so we can have professional 3D renders done by the time we need them for landing page development.
Here's an example of a render we can create: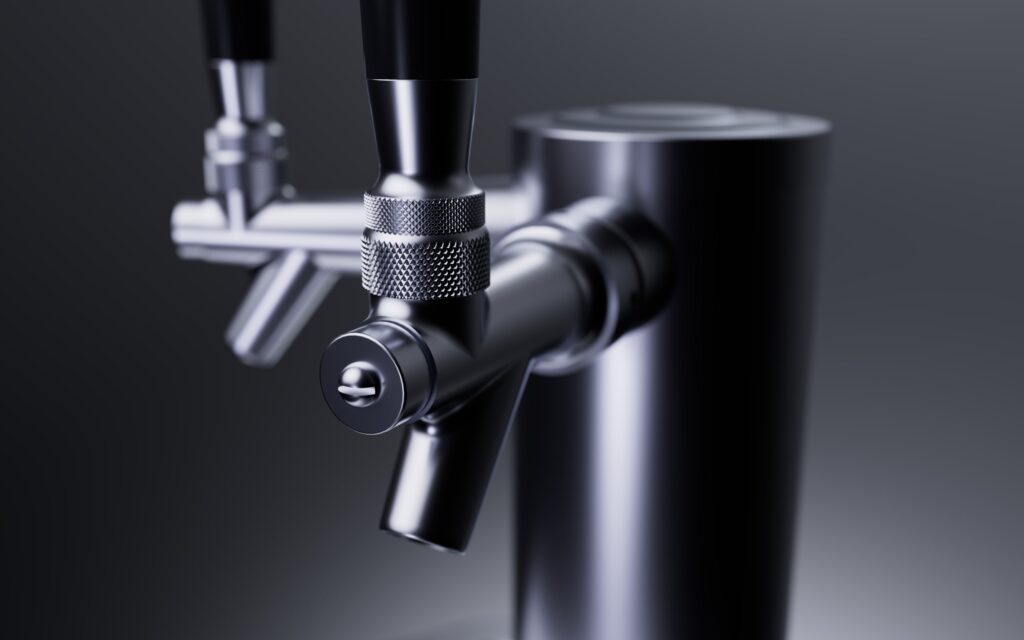 Onboarding overall is a straightforward process, but it's important to note that how quickly this phase gets completed relies mostly on you. We've fine-tuned this process to make it as easy as possible, but you can complete it at your own pace.
Phase 2: Kickoff and Messaging (1 Week)
Every new client is given a Campaign Manager (CM), who is the main point of contact between the creator and LaunchBoom's Crowdfunding team. A Kickoff call is scheduled between you and your CM, and the TestBoom process can finally begin. This is where the CM will answer a lot of your questions and establish expectations.
The other benefit to the Kickoff call is that you'll be able to communicate your ideas about product messaging. Nobody knows your product like you do, so we value all of your input. It allows us to strengthen our own approach to creative strategy.
After the Kickoff Call is done, your Campaign Manager will build out the project timeline and assign tasks to the team that will be working on your project.
The first step in our process is product research and positioning. Our copywriters will comb through your Key Information Questionnaire and compile all relevant information into a messaging summary. This summary will be the foundation of our strategy moving into the next phase.
Phase 3: Deliverables (3 Weeks)
In this stage, the LaunchBoom team springs to life. The main goal here is to deliver a professional landing page for your product where customers can reserve a spot for a crowdfunding launch. Utilizing the skills of the Campaign Strategists, Designers, Copywriters, and Developers, we're able to put together some incredible content.
Example of landing page
Every landing page starts as a written document with headlines supported by body copy and design ideas. This is where we identify a product's unique selling propositions (USPs) and figure out how to leverage them into high conversion rates.
From there, our graphic designers are tasked with creating the look of the page. All existing visual assets like photos, renders, and videos are important resources we can use to create an engaging landing page.
One important thing to note is that through each of the stages described above, we take your input into account. Each landing page goes through several rounds of internal feedback, but your opinion is just as valuable. No deliverable will ever go live without getting your approval first.
Once the design and the copy are ready, the development team will put it all together into a beautiful website. After that, we're ready to start advertising!
Phase 4: Testing (3-4 Weeks)
From here, our Campaign Strategists are finally ready to start putting your ad spend to work. Using data that we've gathered across hundreds of campaigns, we're able to create highly specific audiences to target on Facebook.
Each week, strategists run different variations of ads to test different metrics like headlines, copy, or images. When certain variations perform well, we can use them to optimize the landing page and ad strategy to achieve better Cost Per Reservations (CPRs). For a more in-depth look at how this funnel works, check out this article.
Every new result produces a new piece of the TestBoom puzzle. Over the course of a month, we compile the data into ad reports that Campaign Managers share with you on a weekly basis. We don't want to keep you in the dark while we're testing so we make sure you understand the thought processes behind each of our testing decisions.
Ultimately, we're able to gather enough data to make a final decision on whether your product will find success within our system or not. That brings us to the final phase of the process.
Phase 5: Final Results
Every TestBoom aims to determine a product's viability–specifically the viability to move forward into a full crowdfunding launch with our agency. Full launches are a heavy investment from both our clients and our team, and it's our responsibility to determine if it's going to be a worthwhile investment for both of us.
Full Launch
If the metrics indicate that your product is scalable within our system and that we're going to have a successful launch together, it's time to ramp up! We'll go over all of the learnings together to get aligned on the strategy moving forward, and then start pouring on the gas.
Other Options
If the data doesn't support moving forward with a launch, we enter the final phase of the process. Campaign Managers will host a Wrap-Up call with you to give a general overview of the testing, what we learned, and how you can use it moving forward.
Typically, when TestBoom's don't indicate we'll be able to get you a strong enough Cost per Acquisition to scale, then it's best not to move into a full launch where you'll have to invest significantly more money into ad spend and creative production.
However, we still have many resources and connections to provide you with to make sure you can still launch your crowdfunding campaign. Maybe LaunchBoom Consulting will be a more affordable option for you where they can assist you on your launch every step of the way. Perhaps your product is already a good fit for eCommerce so we can connect you with our ScaleBoom team.
Launching a product with crowdfunding can be confusing, and we're here to make sure that in the end, you have the resources you need along with the invaluable data you'll gain from your TestBoom.
I hope this TestBoom breakdown helped you understand our process a little better here at LaunchBoom. If you feel like your product is ready for a TestBoom, or just want to find out more information about our agency, get in touch with us anytime.