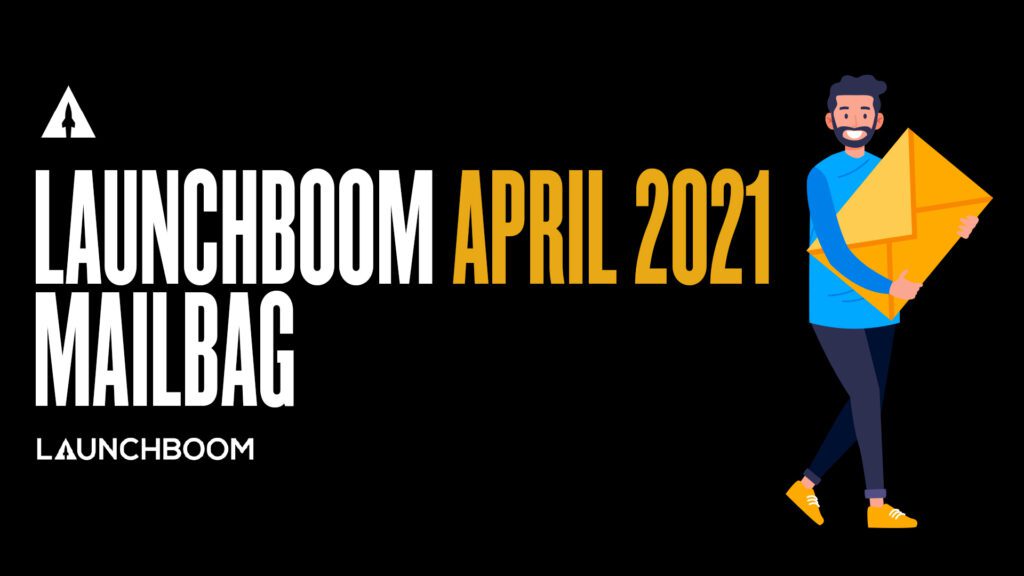 For the LaunchBoom April 2021 mailbag, we'll answer questions about cost per conversion from a Facebook ad, where to find good shipping rates, and different ways to increase your profit margin once you're in eCommerce. If you want to submit a question for our mailbag, join the Crowdfunded Community!
Question 1
What is the average ballpark cost for conversion from a Facebook ad to someone visiting the site and making a purchase?
There are so many variables to consider when determining a good cost per conversion. Because of that, we can't give you an exact number, but we can give you a rule of thumb: 3x.
As an example, let's say you have a product that costs $100. When you're setting up your models to track customer acquisition cost (CAC), aim for that to be around $33. It could go higher than that and it could dip lower, and you should always plan to adjust your models accordingly, but looking for a CAC that's around ⅓ of your product cost is a good place to start.
Question 2
Where can I compare shipping costs? I've only found retail shipping costs as if I was a person sending a single package. There must be a wholesale option out there!
Your shipping price is determined by a lot of things: the package weight and dimension, and your destination and origin points. Those four things will give you a good idea of what your cost would be.
Your first step should be to reach out to your local FedEx, UPS, or DHL sales rep. Let them know that you've got a business and you want to talk about shipping options. Salespeople will give you the information that you need!
Question 3
How should companies plan for changes in profit margin, and what are some ways to increase that margin?
The first thing to understand about cash flow forecasting is that it's essential to do so you understand the path in front of you, but while you should forecast it, you can't plan on it. It's always better to plan for the worst-case scenario and then end up with more cash than you thought than to figure that you'll meet every lofty goal you set and then end up scrambling.
That said, you should look for ways to increase your margin wherever you can. Talking to your supplier is a good place to start, but your supplier isn't your only path to getting a better margin. Consider things like:
Increasing your average order value with add-ons
Getting better shipping costs
Changing where you ship from
Raise the perceived value of your product so you can then increase the price
Your margin is based on a number of factors, so make sure you don't focus too narrowly on one and ignore the rest!
Thanks to everyone who asked a question this month! If you want to get your crowdfunding questions answered, join the Crowdfunded Community on Facebook. Interested in working with us to find solutions to all your crowdfunding questions? Apply to work with us today!