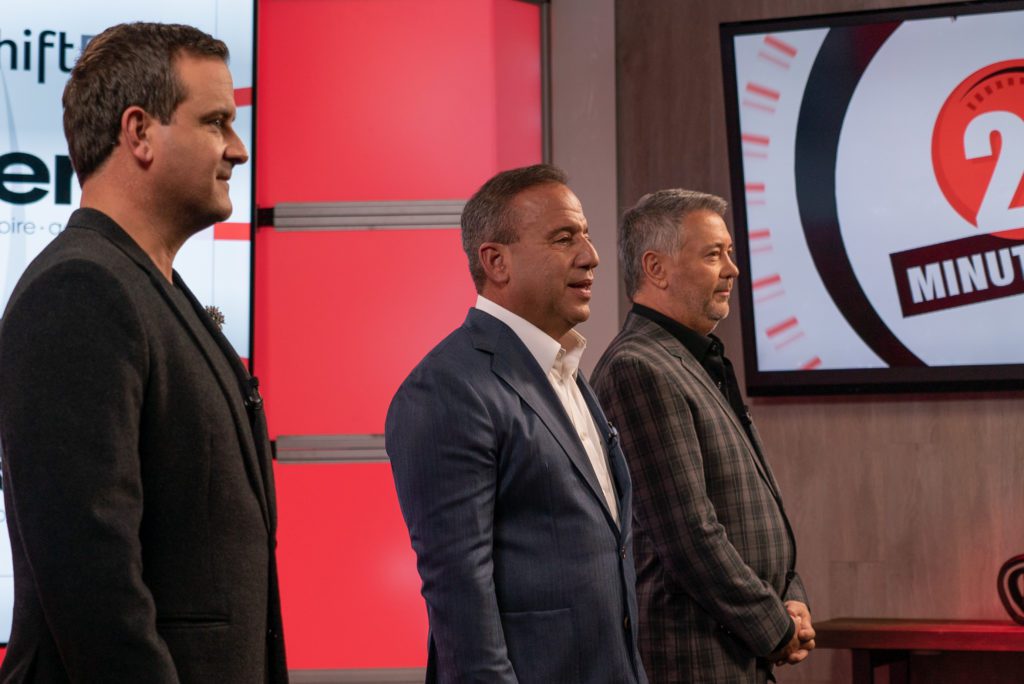 LaunchBoom's own Will Ford was on 2 Minute Drill again this past Friday! Will and the 2 Minute Drill team, David Meltzer and Rory Cutaia, heard pitches from Simply Communicate, Push and Hang, Money Vehicle, and CodewithSharen. If you haven't seen this episode yet, do it now! You can watch the replay here or keep reading for our recap.
The Pitches
This episode's first pitch was from Ketih Ferrin, founder of Simply Communicate. Keith's coaching business uses a four-step method to teach teams large and small how to effectively communicate, whether it's to a few people at an internal meeting or a keynote address to thousands.
Next we heard from Mike van Horst, owner and inventor of Push and Hang. This innovative tool makes hanging things on the wall a breeze, giving you an easy way to put level nails in the wall for whatever you want to display.
The third pitch was from Jedidiah Collins, the founder of Money Vehicle: Financial Literacy for Students & Young Professionals. This online course helps people aged 15-25 learn how to use money, budget appropriately, and save for the future.
Our final pitch this episode was from Sharen Eddings, founder of CodeWithSharen. This program teaches young students how to code, providing a useful and usable teaching method that helps students achieve real results.
The Winner
Our judges had a tough job picking a winner this week. After some consideration, the winner of this week's 2 Minute Drill is Mike van Horst of Push and Hang! Mike will receive $50,000 in cash and prizes to help take Push and Hang to the next level. Congratulations, Mike!
2 Minute Drill airs Fridays at 8:30 PM ET/5:30 PM PT. For full details on the show, check out our previous blog post here. If you want to get an email reminder before each episode, sign up below!